The Best and Easiest School Fundraiser
Your school fundraiser doesn't have to be painful or time-consuming! We help schools all over Canada raise money and keep 25% of the profits.
Having a school fundraiser plays a important role for many schools across Canada. With the extra funds, schools can offer more non-core programs, including arts and sports. For under-funded schools especially, fundraisers can greatly enhance students' experiences. 
The key to selecting a fundraiser is determining which type will be the most profitable. It's also important to select a program that will be easy for your school, students, and parents. In this article, we discuss the different types of fundraisers and how to choose the best one. Plus, we cover Cupper's own coffee fundraising program and the many benefits it has to offer!
How Can I Raise Money For My School?
When it comes to raising money for your own school, the solution is simple: school fundraisers!
A school fundraiser can come in many forms, depending on the needs and requirements of the school. 3 examples of popular fundraisers for schools include:
Product Sales: This includes any type of food, books, or items that are physical products for sale. This kind of fundraiser is generally the most straightforward and easy to carry out. 
Hosted Events: Events are a great opportunity to raise funds. They're often attended by students, parents, and the community. Common examples include silent auctions, bake sales, or film showings.

 
Community Services:

Community service fundraisers involve providing a service in exchange for money. This may include things such as car washes or community clean-ups. 
In truth, there are many styles of fundraisers that schools can use to generate extra funds. 
How Much Do School Fundraisers Make?
How much money a school fundraiser can make depends on a few key factors. These include:
Participation:

A fundraiser is only as good as its participation level. Motivating students and their families to take part as much as possible is key. 
Community Awareness:

The more aware the local community is of an upcoming fundraiser, the higher the sales will be. Schools should use announcements, advertisements, newsletters and social media to boost community awareness. 
Incentivization:

Promoting new programs may incentivize parents, but students need incentivization as well. Offering prizes and awards are good  to get students involved in school fundraisers.
To run a successful fundraiser, schools need to keep all three of these factors in mind. With proper management a fundraiser can bring in thousands of dollars. 
What is the Best School Fundraiser?
Choosing the best fundraiser for your school can feel overwhelming. We have outlined 3 considerations to help you figure out which fundraiser will work best:
Budget: First, how much should the school spend on setting up a fundraiser? This includes purchasing the initial products, supplies, or services. 

 
Resources: Second, what kind of resources does the school have to help boost sales? Think of transportation or marketing tools, for example.
Timeframe: Finally, h

ow long does the school have to raise money?
With these points in mind, the best and easiest school fundraiser is one where a product is being sold. This is especially convenient if the supplier is willing to ship the product in bulk direct to you. In this scenario, all the school and students need to do is gather orders and distribute the product.
What Are The Most Profitable Products for a School Fundraiser?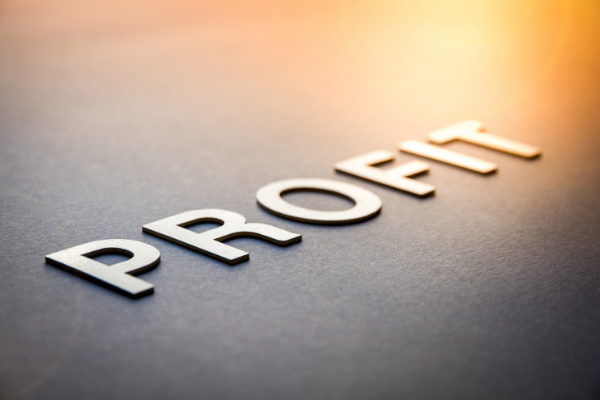 So, you've decided to do a product-selling school  fundraiser. The next step is to decide what product you will be selling. There are many different options for products to sell. Each has with their own advantages and opportunity for profit. Here are five great products that can turn a significant profit for a fundraiser:
Coffee:

Coffee makes a great fundraising product due to its immense popularity as a beverage. Because it's often consumed in a short time, it's an easy re-sell, too. Once your supporters get hooked on your fresh roasted coffee, they'll seek you out for more.
Packaged Sweets:

Nothing tempts the wallets of a community quite like a sweet treat. Pre-packaged baked goods, cookie dough, and candy are well-known in many school fundraisers.
Memorabilia:

For students and alumni, school memorabilia can make for touching and nostalgic products. 
Restaurant Coupon Books:

Coupon books are a great way to raise funds. They also help supporters connect with and uplift the local restaurant scene.
Retail Discount Cards:

Who doesn't love shopping? Retail discount cards are the perfect product to sell to the shopaholics in your life. These need to have broad appeal to work for all supporters. This is why grocery cards tend to do well for school fundraisers.
No matter which product you choose, work with a company that will cut expenses for the school.
Why Is Coffee a Great Fundraiser?
We may be a little biased here at Cupper's, but we believe coffee is the perfect fundraising product. There's many reasons. Here we'll break down why you should be selling coffee to fuel your school fundraiser.
1. Coffee is Super-Popular Across Canada
How many people do you know who can get through their morning routine without coffee? Chances are that the answer is not very many. It turns out coffee is the most commonly consumed beverage by Canadians. According to the Coffee Association of Canada, 71% of Canadians aged 18 – 79 drank coffee within the past day in 2020. Only 63% of surveyed participants reported drinking water within the past day. As a result, Canada really is fuelled by coffee! 
Canadians are not shy with their spending on coffee either. According to Statista, 31% of Canadians spend between $10 – $19 on coffee per month. A further 29% spend between $20 – $49 per month. That's more than half of coffee consumers who are willing to spend more than $10 on a bag of coffee!
2. Supporters Want High Quality Products
Today's consumers are savvy and they won't spend on a product that doesn't meet their standards. That's fine if you only plan to sell something once. But most consumers won't support you a second time if they feel they didn't get something of value the first time. Say goodbye to repeat business.
Our coffee quality and freshness sets up your school fundraiser to get loyal supporters. Word travels fast to friends and family if your supporter loves your product. People are happy to support a cause if they're getting something great in return. 
3. Coffee Comes in A Variety of Excellent Choices
Coffee fanatics out there know coffee is customizable. The way coffee is roasted and prepared has a tremendous impact on the final flavour. It results in hundreds of unique roasts and flavourful blends of coffee. We work with you to set a roast and blend that works for your school fundraiser.
Coffee roasts have 3 main styles:
Light Roast: Contains a tiny bit more caffeine and has the brightest flavour profile. 

 
Medium Roast: Usually well-balanced with the classic flavour and aroma.

 
Dark Roast: The boldest roast with intense flavours and color. Often compared to dark chocolate and molasses. 
Each of these roasts also has a wide array of different flavours and blends.  For school fundraisers, we help choose a flavour that will be a guaranteed bestseller.
Cupper's Coffee Fundraiser Program
Here at Cupper's, we offer our
 coffee fundraising program
to help schools. With the help of our expert coffee roasters, we work with you to create the perfect bag of coffee. We pride ourselves in roasting high-quality, fresh beans.
Our program for school fundraisers also takes simplicity and effectiveness into consideration. This is especially important in this era of COVID-19, when in-person sales may be difficult. To combat this obstacle, we offer a variety of different ordering methods.
Cupper's Ordering Methods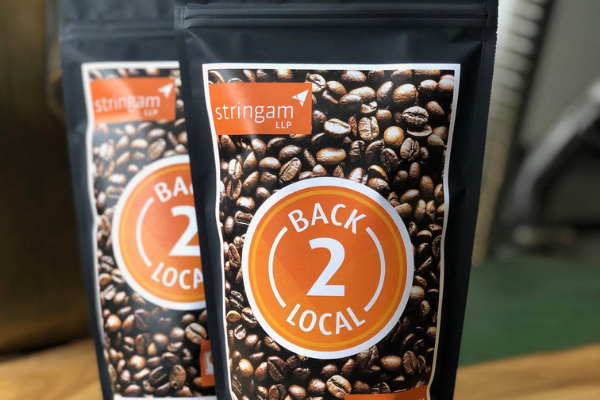 At Cupper's, we understand that in-person ordering is not ideal for every school. As such, we offer 2 ways to order and receive your products for your school fundraiser:
Cupper's Online Ordering:

We have updated our process to allow online ordering. This means you can place and pay for your order all from the comfort of your home or office. You can also decide how you want to receive your products when you place the order.
Paper Ordering:

Not everyone likes ordering products online, and we understand that! We also offer paper order forms that can emailed as a scan, or you can drop them off in person. Payments for a paper order can come as either a delivered cheque or e-transfer.
Receiving your order: We have order pickups at Cupper's. If that's not a good option, we also do bulk deliveries in Lethbridge, Coaldale and Coalhurst. For our out-of-town or province school fundraisers, we ship orders through Canada Post. We offer FREE SHIPPING on orders of 100 bags or more.
Get Started with Cupper's Coffee Fundraiser
Step 1: Select One of Our 5 Curated Coffee Blends
When selling coffee, you want to sell a product that is unique to your cause. This gives your coffee a sense of exclusivity that piques customer interest! Our master coffee roaster has curated 5 meticulous blends for your school fundraiser. His focus for you includes:
Roast:

As covered earlier, roasts have three main varieties: light, medium, and dark. 
Flavour Notes:

There are many flavour notes that give each coffee its unique profile. Cupper's does not use added flavours or chemicals in any of our coffees. Instead, we use the bean's natural flavours to boost certain tastes within the blend. 
Medium roasts will generally be the most recognizable in flavour. This is our favorite roast to recommend, as it is the most likely to be a crowd-pleaser. 
Step 2: Design a Unique Bag and Label
Nothing screams personalized like a custom bag and label. We can help you to create packaging that fits your school. If you lack experience in graphic design, don't fret! Our team will help you create your ideal label, including logo and cover image. Finally, we have true creative geniuses on our team to assist you in writing the perfect tagline.
The bags are a white, gusseted bag that stands freely. The label is 6 7/8 by 5 7/16 inches, giving you plenty of room for a beautiful design. The bags are vented and resealable to ensure freshness.
Step 3: Submit Your Orders
Once you have created your blend and label, it's time to place your order. The key to efficient ordering is to set your preferred start dates and ordering dates. The start date is the date your school fundraiser starts selling. The ordering date is the date you send the order to us to fill for you. Having these set dates will help you to build clear goals for your sellers to work towards. 
To gather and submit orders, follow these easy steps:
First, get set up with Cupper's online fundraising order portal.

Collect coffee orders from your supporters. Be sure to mention the uniqueness of your blend. It's a real selling point!

Gather orders. This can be as paper order forms or have your customers order direct through Cupper's website.

Submit your bulk order form to us at Cupper's.

Last, await your product and distribute it when it arrives!
For orders of 100 bags of coffee or more, shipping is on us. There are no hidden costs, start-up fees, or minimum orders. We invoice you $15 per bag and recommend you sell them for $20. This leaves you with a 25% profit!
The design of Cupper's coffee fundraising program gives you the most profit while making it easy to do. We help you create a unique product for your school fundraiser. We also lend you our marketing materials and resources. 
If you are ready to start your coffee fundraiser with Cupper's, contact us today for more information. We look forward to helping you meet your fundraising goals!