Skyrocket Your Fundraising Efforts
Welcome to the Cupper's Fundraising Partnership Program
Our fundraising partnerships are important to us. We see it as a way of supporting our community's organizations, non-profits, charities and other worthy causes, which we love to do!
We currently have over 50 fundraising partners. In fact, more than 30% of our coffee supports a cause of one kind or another.
Plus, we get the pleasure of helping the projects close to your heart grow and thrive.
Cupper's Coffee & Tea is an independent, locally owned and operated coffee importer and roaster in Lethbridge.
We're masters of the craft. Cupper's has been roasting exceptional coffee for over 26 years!
We source our green coffee from all over the world. Cupper's supports small, family-owned organic farms that employ and support their community.
We small-batch roast-to-order to ensure that you receive the ultimate in freshness and quality for your fundraising project.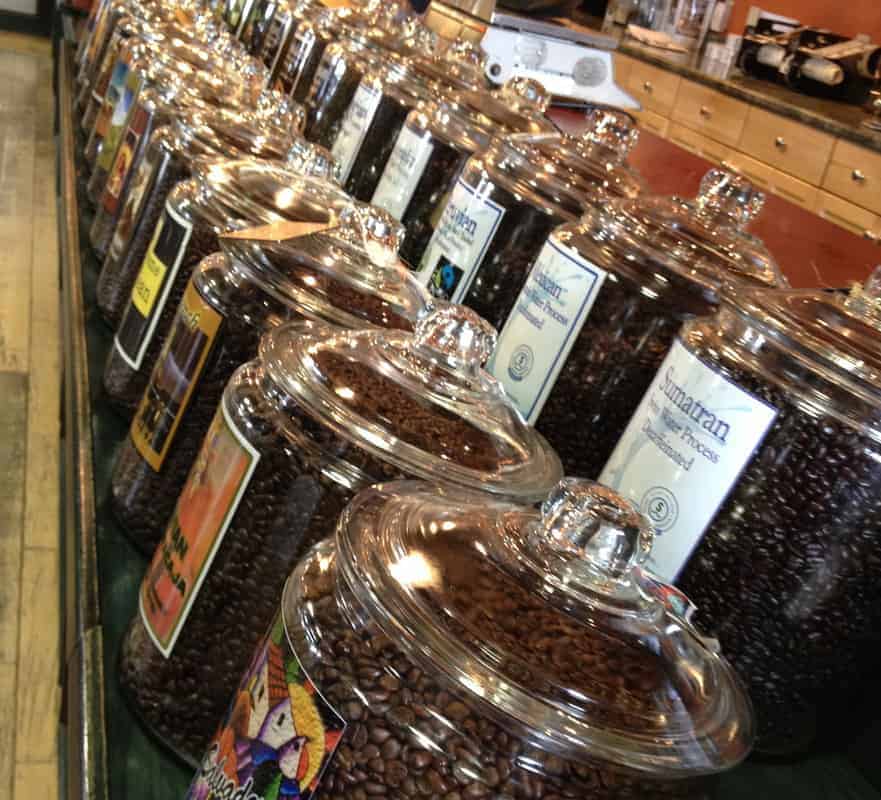 Want more info?
Call Mickey at 403-380-4555.
We have 17 origin coffees and 8 established blends, including our critically-acclaimed BAD COFFEE™.
EVEN BETTER, we create exclusive blends for custom-branded fundraisers, big or small.
Should you decide to go for a custom blend, it will be exclusive to you and is only available for purchase through your fundraiser.
To make it easy, our prices include packaging and custom labels designed only for you. There are no extra hidden costs.
Our fundraising partnerships are important to us.
We see it as a way of supporting our local communities, organizations, and the projects close to your heart.
For this reason, our fundraising discounts are significant: for each pound you sell, you keep 25% (regardless of volume sold).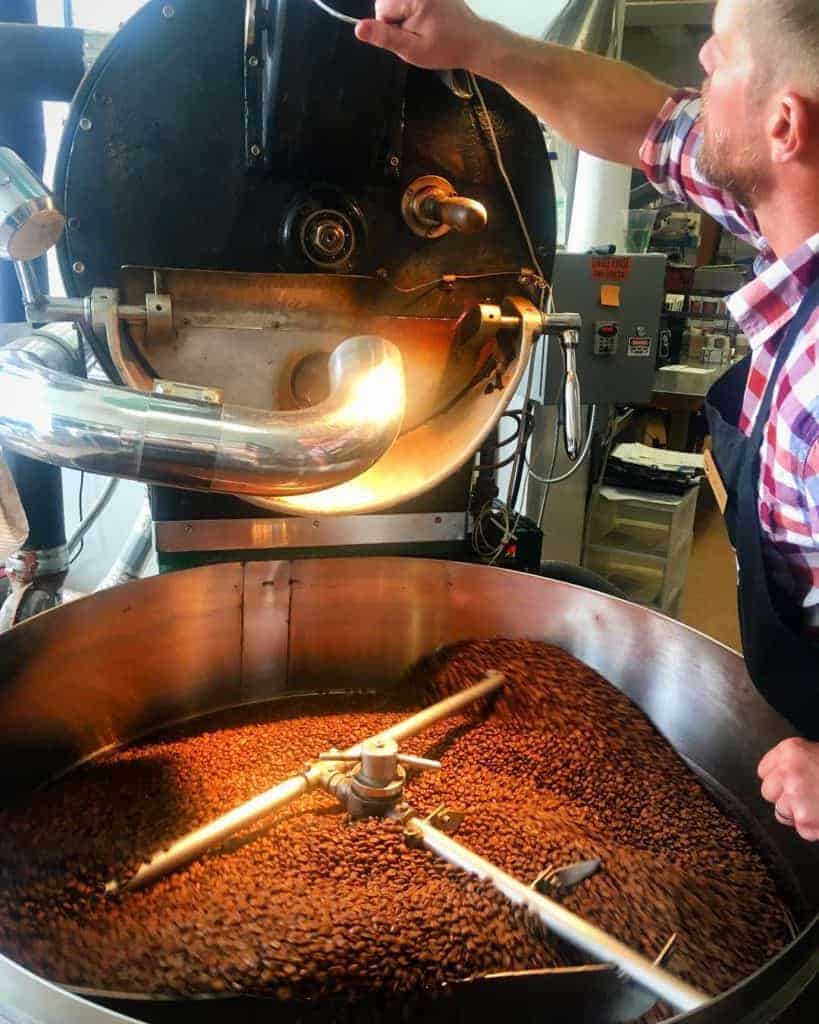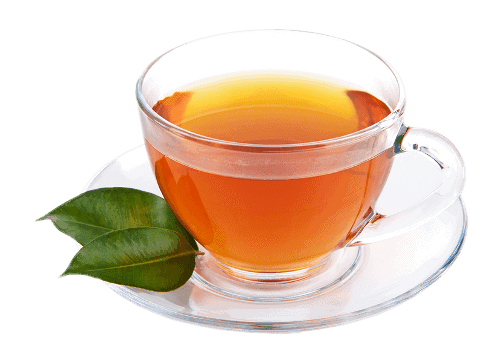 It just gets better: you can raise funds with tea, as well. We import world-class organic fair-trade tea, and three of them are currently exclusive to Cupper's Coffee & Tea – you'll not find them anywhere else. As with our coffee,
you keep 25% of the total sales.
Unity Tea: Lemongrass, Ginger Root, Cardamom, Liquorice Root, Peppermint, and Black Pepper
Summer Berry Tea: Rooibos, Cherries, Cranberries, Currants, Blueberries, Hibiscus, and Rosehips
Mulled Market Spice Tea: Rooibos, Cinnamon, Hibiscus, Currants, Liquorice Root, Cardamom, Ginger, Ramon Nut, Star Anise, Clove, Fennel, Black Pepper, Peppermint, and Natural Plum Flavours
We offer yet another fundraising option, our tubes of creamy and delicious Frappe Mix (200g), each of which makes six scrumptious beverages.
These year-round drinks can be prepared with water, milk, or milk alternatives.
They taste amazing, and can be made either hot, or blended with ice as a frappe!
Available in four fantastic flavours:
Double Chocolate

White Chocolate

Matcha Green Tea Latte

Vanilla Cappuccino
As with our coffee or tea, you keep 25% of the total sales.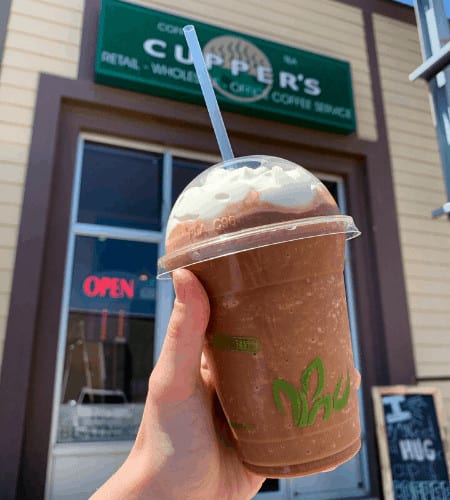 Want more info?
Call Mickey at 403-380-4555.
Want to get our newsletter?
About once a week we send out a quick, lighthearted email letting you know what's new at Cupper's.
This is where you'll hear about special coffees or seasonal coffees only available for a limited time, new products that we're excited about, new drinks and monthly raffles, and all kinds of coffee and tea shenanigans. Include your birth month, and we'll send you a special birthday surprise every year to use in-store!
Fill out the form below and become a part of the Cupper's community!
After subscribing to our newsletter, please check your spam folder regularly. As soon as we're able, we'll send you an email confirming your subscription. If that email goes to spam or junk, your newsletters will also go to your spam folder. Thank you!