In this article, we will explore the rich history and background of Colombian coffee. We'll look at its importance to the country's historical growth and economy. Then there's flavour profile and offer brewing suggestions from our experts. Plus, we learn about the fun coffee-themed Parque del Café. Read on to discover all things Colombian coffee!
Colombian Coffee: History and Background
Colombia has a rich coffee growing history. The coffee plant came to Colombia from Ethiopia in the early 1700's. Since then the coffee industry has become a huge part of the Colombian economy. Colombia is the world's top producer of Arabica beans. The beans grown here are well known for their balanced and earthy flavours. The words "Colombian coffee" are synonymous with a quality cup of coffee.
National Federation of Coffee Growers of Colombia
The National Federation of Coffee Growers of Colombia (Fedecafé) started in 1927. Their purpose then and now is to promote Colombian coffee. Fedecafé is a non-profit that works with over 500,000 small coffee farms. They work with universities and federal institutes to fund agriculture research. They also work direct with exporters to ensure high quality. This helps keep their reputation of excellent coffee.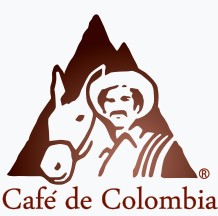 Fedecafé's largest marketing success is the creation of the character 'Juan Valdez'. He is a fictional coffee farmer invented to encourage buying 100% Colombian coffee. The first commercials aired in 1960 and were educational. Most people then didn't know coffee grew on trees, or what makes a quality coffee bean. He's since continued as a brand to promote Colombian coffee worldwide.
We have Colombian coffees as a regular staple at Cuppers. We also often use in in our blends to balance out the flavours and notes. To read more on our coffee blends check out our article
Don't Buy a Coffee Blend Until You Read This
.
Fedecafé even has an amusement park dedicated to coffee! The park concept actually started as an idea for a coffee museum. In 1982 Diego Arango Mora was the chair of the National Congress of Coffee Growers. He made the recommendation to open a coffee museum. The idea was not passed at first, but after years of lobbying, the coffee museum finally opened in 1995.
The initial opening of the museum was a huge success, but they had a hard time getting families to visit again. This is when Arango made the decision to extend the museum and add rides and attractions. The Parque del Café is now a fun destination for people of all ages.
Flavour Guide to Colombian Coffee
Colombian coffees can have huge ranges of flavour based on where they're grown and the type of bean. The profiles of near all Colombian coffees includes having a balanced flavour. Colombian coffees are best known for silky and sweet notes. It's common to have subtle hints of citrus fruit as well. No matter the final tasting notes, these coffees deserve their reputation for great flavour.
Colombian coffee is amazing in a Bialetti. A Bialetti brewer produces a strong brew that highlights our Colombian Supremo. This brew method also works to keep the smooth sweetness intact, making the perfect cup of coffee.
But like any quality coffee, the right way to brew it is the one that tastes best to you. If the Bialetti isn't for you, check out our article on the
13 Different Types of Coffee Brewers.
We promise there will be a perfect match for your coffee style there!
Guide to Cupper's Colombian Coffees
At Cupper's we have a several Colombian coffee offerings. They're all very popular with our customers. All our coffees are available in store and online. We roast small batches of coffee every single day, so it is never more than a few days old. For more on our roasting process check out our Ultimate Guide to Coffee Roasting. In the meantime, enjoy trying all the Cupper's coffees listed in out guide to Colombian coffee!
Taste coffee how it's meant to taste with Cupper's Colombia Supremo. This is the perfect crowd pleaser coffee. This coffee is from Bucaramanga, Colombia and is very high quality. The Supremo has sweet notes of star fruit. You'll also enjoy a smooth chocolate and vanilla sweetness and a light almond finish. 
Our French Roast Coffee is one of our darkest roast coffees, and is our most popular dark roast. It has a bold caramel sweetness and a smooth finish. This coffee is great for lovers of dark roasts who want the full flavour of our Colombian Supremo.
We understand how important a decaf coffee is to every coffee lovers collection. How else are you supposed to drink coffee all day and drink coffee all night? The best thing about our Decaf Colombian is you don't sacrifice flavour. This coffee boasts the same rich flavours as our regular offering. And with it as a regular part of our roasting schedule, it's always fresh, unlike the decaf at the grocery store. Freshness in any decaf roast makes a stunning difference. Trust us, it's amazing.