Roasting Coffee Is Our Passion!
Who are we? It's pretty simple, really...
We import coffee from all over the world, and roast it to amazing standards. We're artisan coffee roasters that have been roasting fair trade, ethically sourced and organic coffees for more than 25 years.
Our customers (you!) are top priority with us. If you're happy, we're happy. We love to see our customers in our store, and we keep it well stocked just for you.
Our coffee is always freshly roasted, and we have a store full of fun stuff for you to look at.
Also! We have many wholesale accounts, and we're proud to supply all kinds of restaurants, coffee bars and offices with the coffee and supplies they need.
Our newest development is our fundraising partnership program, in which we help you in your efforts to raise funds for your organization.
"Very Helpful and knowledgeable staff. Questions about roasting processes were explained patiently and they really made it easy to find a great whole bean." T.F.
​​​We make all kinds of coffee drinks "to go", and use our excellent selections of gourmet flavorings to make infinite and delicious variations on a theme.
All of our "to go" cups, lids, straws and stir sticks are fully compostable. Go green!
Want a 3-shot 16oz skim latte with a splash of vanilla?
We've got your back.
Want the best flat white this side of the outback?
We've got you covered.
Want a simple, straight-up black coffee, roasted and brewed to perfection?
Look no further.
Have questions? Got a comment? We'd love to hear from you.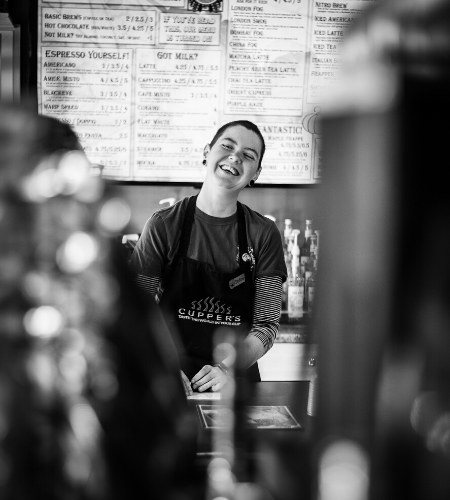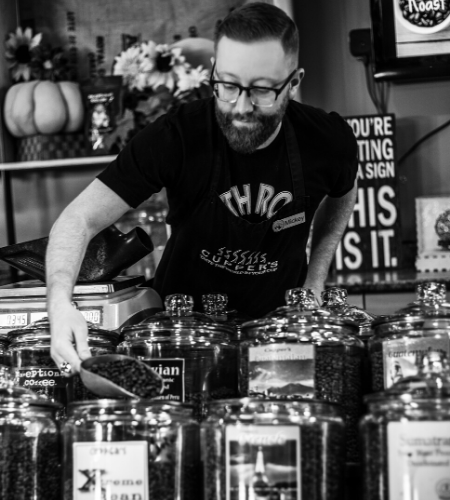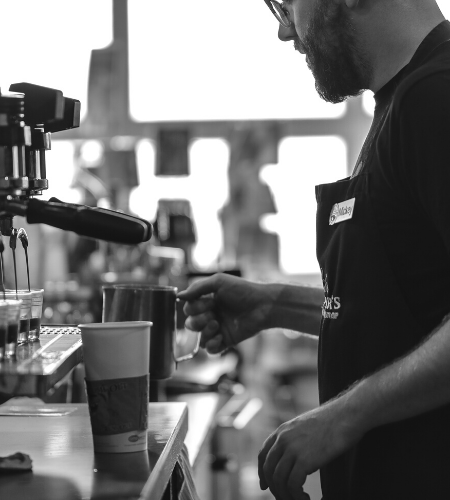 "Amazing customer service all the time! I buy my roasted coffee here all year long and today when my dad asked me to pick up a gift basket last minute with a budget, they went above and beyond. Cuppers, you're amazing! I will always come back."