Wanting to give someone a Gift Card for Cupper's?
Cupper's Gift Cards make the perfect present for someone REALLY hard to shop for.
Request any amount over $10 on the card?  No problem!
Can it be used for ANYTHING in the store?  You bet!
Order one through a simple phone call?  Sure! We make it easy for you.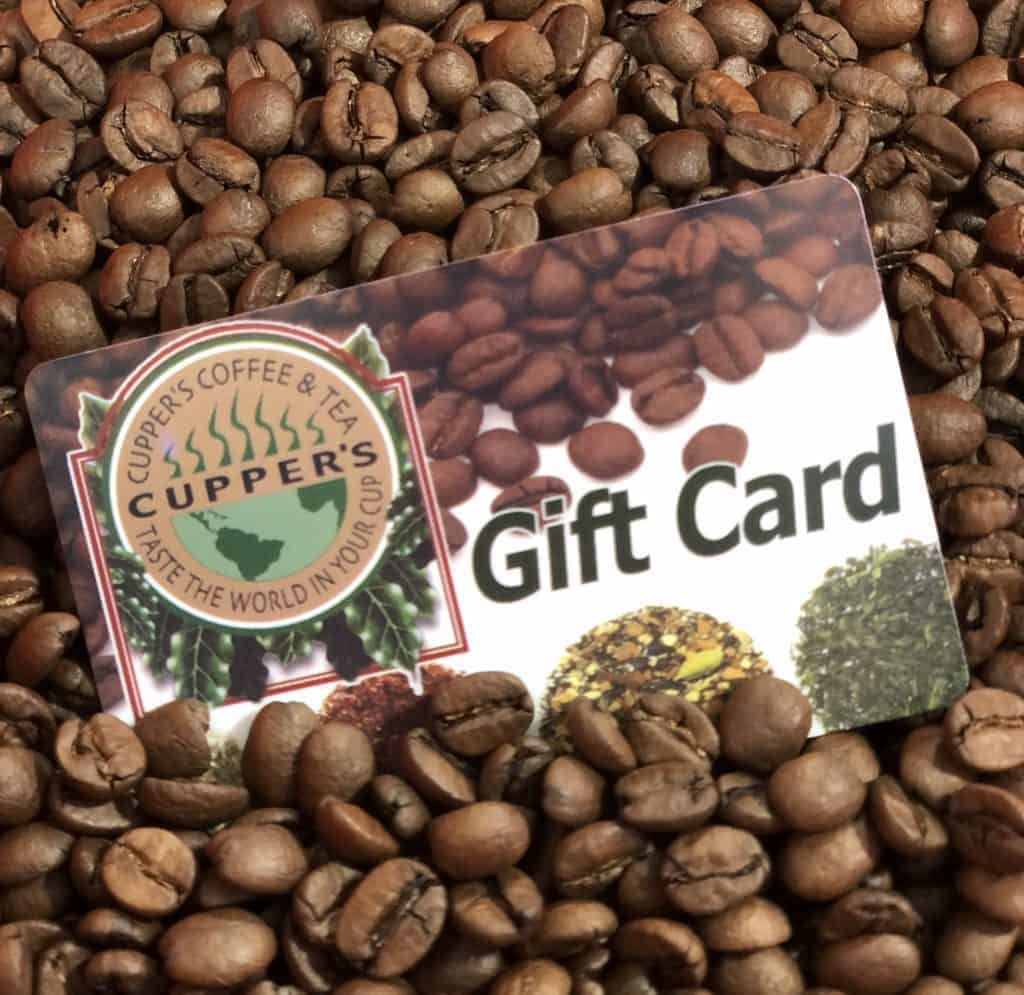 Best of all, Cupper's Gift Cards can even be used while making a phone order for pick-up, delivery or mail-out – No need to come into the store!
It's super easy. Just give us a call at 403-380-4555, and request to purchase a gift card. We'll help set you up and can even help get the card information to the lucky recipient.
You're going to feel like a rock star!
Want to get our newsletter?
About once a week we send out a quick, lighthearted email letting you know what's new at Cupper's.
This is where you'll hear about special coffees or seasonal coffees only available for a limited time, new products that we're excited about, new drinks and monthly raffles, and all kinds of coffee and tea shenanigans. Include your birth month, and we'll send you a special birthday surprise every year to use in-store!
Fill out the form below and become a part of the Cupper's community!
Our site admins (in Cupper's itself, not outsourced!) are the only people who have access to our newsletter list. This info will not be sold, exchanged, held hostage, spindled, folded or replaced by an exact duplicate from another universe. We promise to only send you out the newsletter, a birthday surprise, and occasional special updates… for example, we find a real, live unicorn to transport our coffee directly to you! 🙂