Use only a handful of ingredients for this Slow Cooker Truffle Honey Chicken. It's a simple and irresistible Crockpot chicken thighs recipe! The homemade truffle honey sauce is family-favoured and simple to make.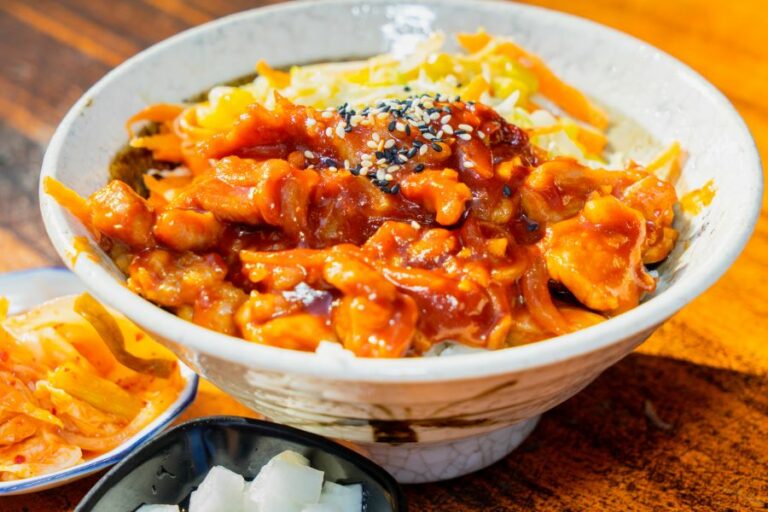 If you're in the mood for a meal that's equal parts sweet and savory, we've got a treat for you. Say hello to our Slow Cooker Truffle Honey Chicken – a dish that's so easy to make, it almost cooks itself. And we realize this takes longer than 30 mins to cook. But with such a quick prep and amazing result, we're confident you'll agree this is an easy gourmet recipe.
Let's Talk Truffle Magic. Truffle Hunters Truffle Honey is like culinary gold, adding a touch of luxury to any dish. Its earthy, umami, sweet flavors pairs super-well with chicken. When you let the slow cooker work its magic, you're in for a delightful meal.
Paired with several other of our gourmet products, this is going to be a meal you'll come back for again and again. Make the sauce using the recipe below and add it to your slow cooker with the chicken. Set it, forget it, and let the slow cooker do the heavy lifting. This recipe will take 3.5 hours on high heat, or you can set it on low and let it cook for 6-8 hours. It's the perfect recipe to set before work and come home to the amazing smells. Serve this heavenly chicken on a bed of rice for an all around perfect meal.
Equipment:
Slow cooker or crock pot
Whisk
Measuring cups
Measuring spoons
Large bowl
Fork
Ingredients:
2 pounds chicken thighs, boneless, skinless
⅓ cup soy sauce
⅓ cup TruffleHunter White Truffle Honey
2 tbsp. Bart's Garlic Paste
1 tsp. Bart's Ginger Paste
2 tbsp. cornstarch
2 tbsp. cold water
Sesame seeds to garnish
Instructions:
Cook on high for 3.5 hours, or on Low for 6-8 hours.
Mix cornstarch and cold water together and stir into slow cooker.
Allow everything to simmer for another 15 minutes.
Partly shred chicken with a fork.
Serve the chicken over steamed rice, and spoon more sauce over top. Garnish with sesame seeds, and enjoy!