Specialty Beverages at Cupper's
We pride ourselves at Cupper's on our Drinks-To-Go Menu.  We make a huge variety of delicious drinks. If you want it and we have it, we'll make it. T'heck with seasons… you can have whatever you'd like regardless of the time of year! Use the menu below to decide, then come in to Cupper's to order.
Sizes are 12 oz, 16 oz, or 20 oz  for most drinks.  Choose from whole or skim milk, or try our dairy alternatives – coconut, oat, almond or soy milk.
New drinks and/or specialty beverages are at the top of the menu here… so check back often to see what's up!
Pumpkin Spice Lattes in Lethbridge!
Pumpkin Spice Lattes are the go-to drink as the season starts to change and there's a chill in the air. We have Monin Pumpkin Spice Syrup for your hot or cold drinks, so there's one for every kind of weather. Best of all (and a well-kept secret!) they're available at Cupper's Coffee all year long!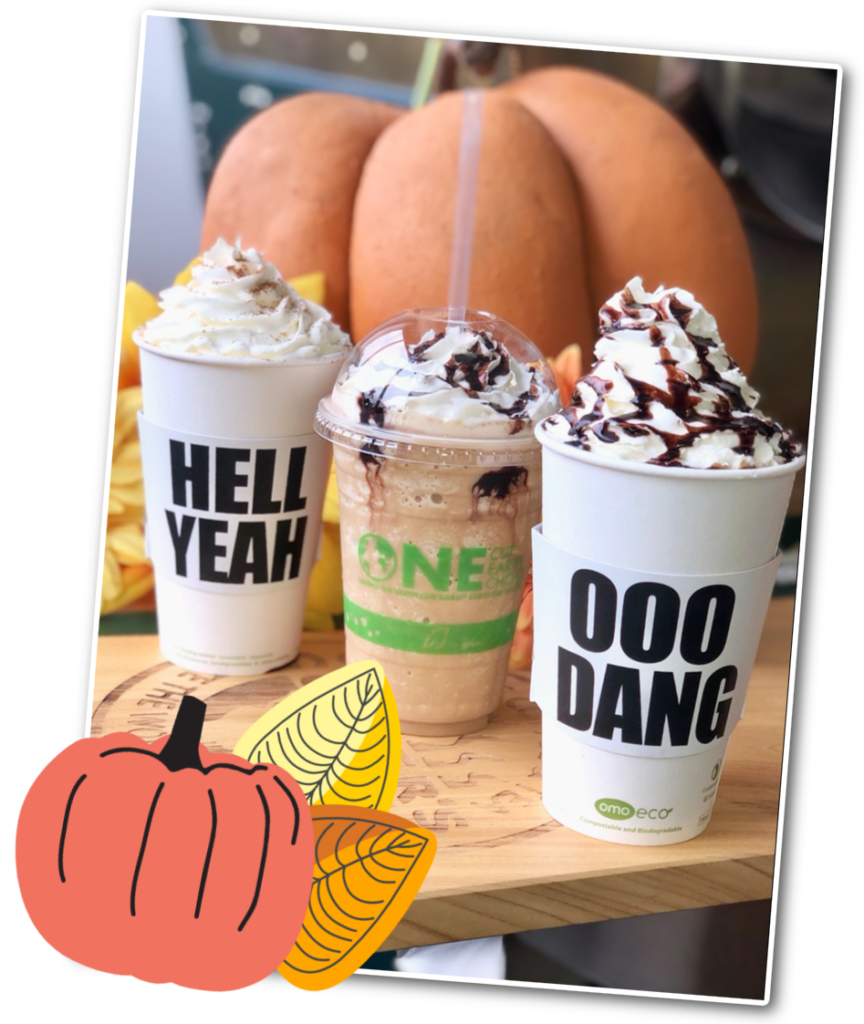 Bubble Tea has a nearly INFINITE variety of options… but we make it easy for you.
Simply make one choice from the three different options below, we'll add the boba (bubbles), and then you're set to enjoy!
One size only – 20 oz.           $6 each.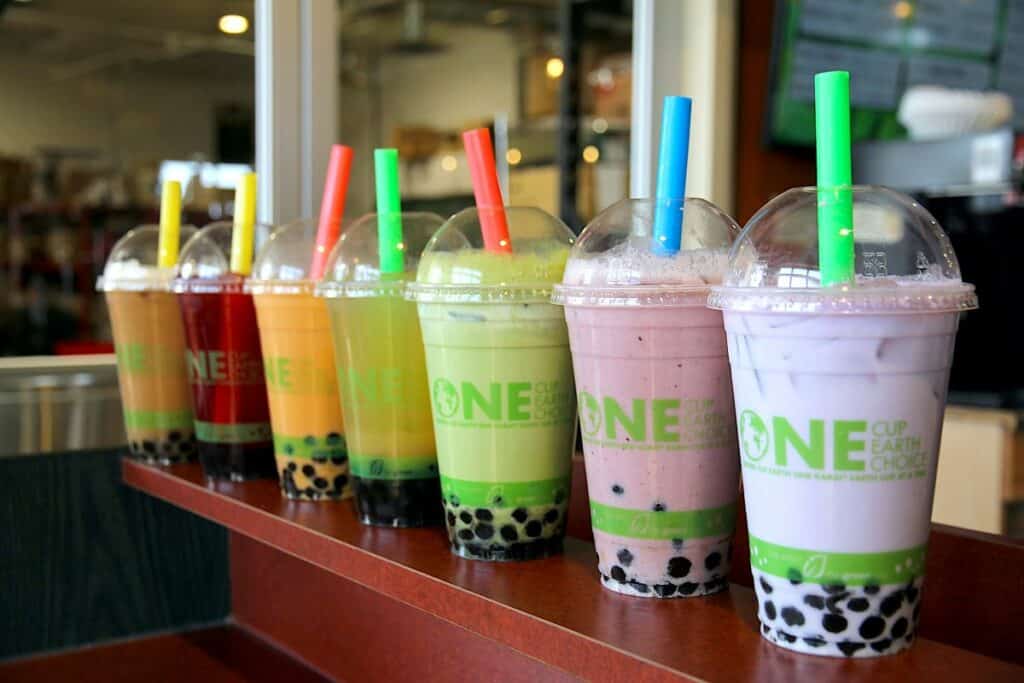 1. Choose a Base:
Tea
English Breakfast
Sweet Matcha
Red Rooibos
Fruit
Strawberry
Raspberry
Blueberry Banana
Lemonade
Pineapple Paradise
Peach-Pear-Apricot
Four Berry
Taro Powder
Bad Nitro Brew
2. Choose A Milk:
You don't have to choose a milk, 
but if you want a milky bubble tea, 
pick one of the following!


Whole Milk
Skim Milk
$1 Extra
Almond
Coconut
Oat
Soy
3. Add a Flavour Shot:
Again, you only need to add Monin syrup if you want it!
*Vanilla
*Caramel
Almond
Blackberry
Blueberry
Cherry
Coconut
Elderflower
Ginger
*Hazelnut
Lemon
Lime
Mango
Maple Spice
Orange
Peach
Pineapple
Pumpkin Spice
*Raspberry
Rose
Salted Caramel
Strawberry
Swiss Chocolate
Toast Almond Mocha
Toasted MMallow
Toffee Nut
Watermelon
*White Chocolate
*Also available in Sugar Free!
What do bobas say when they are falling in love? "You make me feel all bubbly inside!"

Want to get our newsletter?
About once a week we send out a quick, lighthearted email letting you know what's new at Cupper's.
This is where you'll hear about special coffees or seasonal coffees only available for a limited time, new products that we're excited about, new drinks and monthly raffles, and all kinds of coffee and tea shenanigans. Include your birth month, and we'll send you a special birthday surprise every year to use in-store!
Fill out the form below and become a part of the Cupper's community!
Our site admins (in Cupper's itself, not outsourced!) are the only people who have access to our newsletter list. This info will not be sold, exchanged, held hostage, spindled, folded or replaced by an exact duplicate from another universe. We promise to only send you out the newsletter, a birthday surprise, and occasional special updates… for example, we find a real, live unicorn to transport our coffee directly to you! 🙂