Over the years, Meals on Wheels has served over 200,000 meals to seniors and shut-ins. This is done with the help of the Lethbridge Seniors Citizens Centre, and a dedicated core of volunteer drivers. 

And every year, Cupper's Coffee & Tea partners with Meals on Wheels to make sure 300 seniors and shut-ins in Lethbridge get a hot meal.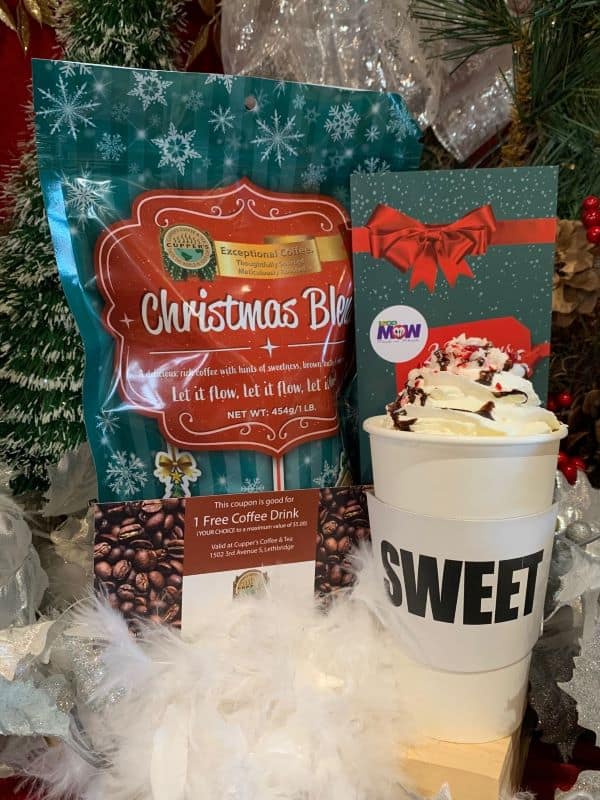 It's an amazing way to support the Meals on Wheels program. All you have to do is buy the Cupper's coupon card. Cupper's then buys the meal for someone who really needs it!
Here's how it works: 
Purchase a coupon card at Cupper's for $25.
Give it to someone special as a Christmas gift. Look like the true hero you are. (Or keep it for yourself… you deserve a treat too!)
After January 1st, the recipient can bring the coupon in to Cupper's. They'll get $25 any regular coffee beans they'd like. They also get $5 off any beverage! 
For every coupon sold, Cupper's purchases a hot, nutritious meal. It's delivered by Meals on Wheels dedicated volunteers directly to a senior or shut-in at their home.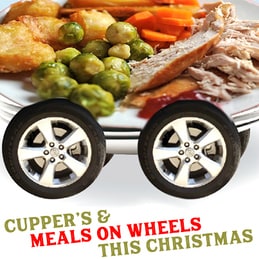 That's it! 
Super easy: you get a pound of amazing, freshly roasted coffee in January, and Cupper's donates meals through Meals on Wheels on your behalf. Don't worry if you don't make it here in January… we take the coupons any time of year. We've had them come back to us from up to seven years previous!
There's a limited number of the coupons available, so don't delay. We ALWAYS sell out early every year!
PSSST – Wanna help out?
Want more info on how to be a volunteer driver for Meals on Wheels? Or do you know someone who would really appreciate getting a hot meal daily? These programs run all year round, and the good folks there are always looking for volunteers!