Ultimate Fundraising Ideas to Raise Money For Your Cause.
The ultimate fundraising ideas for your group, non-profit organization, church, school, team, or event that are unique, easy, and enjoyable. Check out our Step-by-Step Fundraising Guide.
Fundraising Ideas That Work For Any Organization
Welcome to the world of fundraising! There's a lot of great information here for you… we've been working for years with fundraising organizations of all kinds. Cupper's Coffee & Tea has helped our fundraising partners raise thousands of dollars. We have a lot of experience, and we're ready to share it all with you. 
Fundraising has become an important part of our communities. Many organizations use fundraising as part of their on-going funding strategies. Some groups that our team of experts have helped include:
Sports teams

Schools

Family Services

Libraries

Seniors' Facilities

Pet Rescues

Health Services

Churches

Social Services

Arts associations

Music education
You name it, somebody's raising funds for it! 
We also understand that charities and non-profits have been some of the hardest hit by COVID-19. We want you to succeed, and we have fundraising ideas that work, some of them designed specifically for the COVID-19 era. The Cupper's fundraising team has developed a guide to help you along the way. 
Are you feeling overwhelmed by fundraising obligations? Not sure you can achieve what you want to achieve for your group or non-profit? It may be easier and more fun than you think. Fundraising can be beneficial and fun in more ways than just the "funds" part. 
Considerations When Choosing a Fundraiser
Putting together a successful fundraising campaign involves planning. You'll be glad you took a few minutes to review your plans. We have created this guide to help you build a fundraiser for your organization from the ground up.
How Do I Build a Successful Fundraising Team?
We find that successful fundraising campaigns have one major factor in common. They have a strong leader. 
A strong leader needs to commit for the entire length of the campaign. They also need to have strong decision making skills and accept responsibility for the campaign. Finally, they should be a strong leader who has experience organizing a team to achieve a goal. 
Your team should be passionate about your cause and your goals. Supporter engagement is dependent on the involvement of your team. A strong leader will organize a team based on their strengths and experience. 
Do you have members with sales experience or business connections? Send them to seek out donations from businesses or cold-call for donations. Does someone have a financial background? Assign them to manage incoming donations. Does a volunteer have a marketing background? They can be your promotion and advertising lead.
What Kind of Fundraiser Should We Do?
There is no wrong type of fundraising. Cupper's has worked with a variety of organizations with many different goals. It is important to be strategic in your choice to best support the needs of your group or organization.
Fundraising can be as simple as seeking out cash donations. In addition, it can cover a range of incentivized sales or events, like cookie sales or charity runs.
Here are some detailed breakdowns of popular fundraising methods to take into consideration. 
Incentivized fundraisers involve selling a product to earn fundraising profits. These work either through catalogue sales, or customized products.
Catalog sales

are often used by schools and sports teams. This is because it offers structure, presentation and a packaged style. These fundraisers involve partnering with a company that has a curated product catalog. The company handles the products and profit margins. This allows you to focus on direct selling, and not worrying about the product. Because of the large size of these fundraising businesses, it is hard to customize a program.
Direct sales involve selling a product

directly

to your supporters. This can be a market, pop-up or door-to-door. You will have more control as your organization purchases and owns these items. This may involve the management of inventory, which can mean higher overhead costs. We recommend taking a poll of your supporters… this helps to see what they would purchasing from a fundraiser. Knowing your target demographics definitely assists in your choice of products.

 
Percent of sales fundraisers have similarities to catalogue and direct sales. The fundraiser partners with a business to apply a discount to products. The discount then turns into profit for the organization when items are re-sold. Depending on the business selected, you will have a varied level of customization. This fosters community connection between a small business and organization. Cross-promotion opportunities can lead to increased engagement for all involved. This is

clearly

a win-win!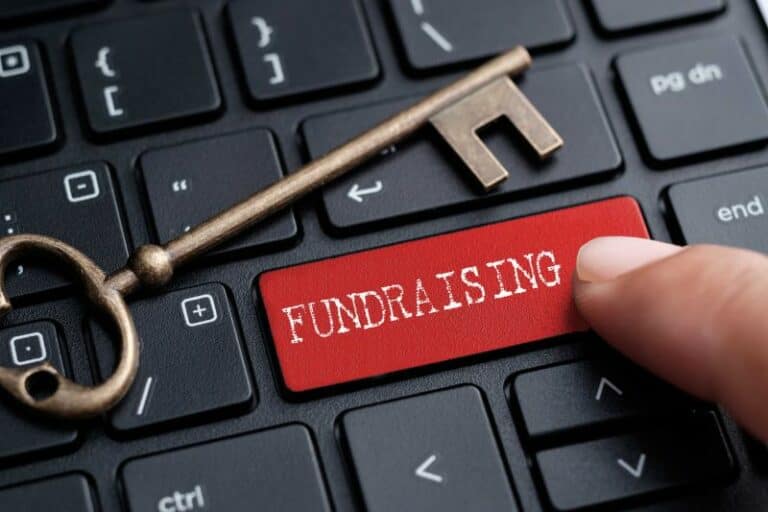 Use your online presence to fundraise! Facebook, Instagram, Twitter and your website can all be tools in your toolkit. Mobile devices in our pockets are now a primary tool in our day to day connections.
If you have a loyal fan base then you can offer them an easy way to support your cause. Online crowd-funding applications have revolutionized the way people give. You can use crowd-funding to make it easier than ever for people everywhere to donate to your cause.
If you have a website with commerce abilities, it can be simple for followers to support you. There are also websites designed to do this for you. Costs are low as products aren't required and social media is often used for promotion.
At Cupper's Coffee & Tea your supporters and volunteers will have access to an
online portal
where they can
easily
buy your products
.
Raffle and Auction Fundraising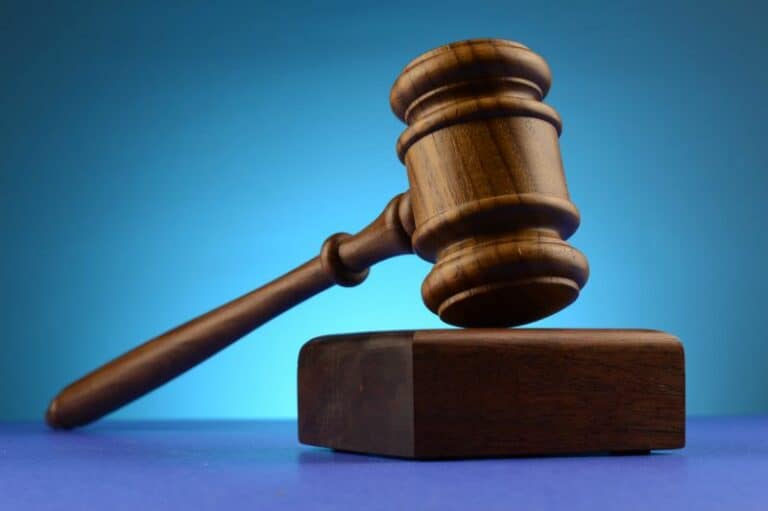 Raffle and auction style fundraisers are a fun and engaging way to receive support. Raffles and auctions are often event-based and can occur at a gala or dinner.
First, a raffle, like a lottery, involves buying a ticket which is then drawn for a prize. Reaching out for donations is a great way to feature local products and businesses. It also shows they support your cause. The added bonus is that fundraising dollars then stay local.
Before starting, background work is needed to
 organize and run a raffle, there is background work needed first. As raffles are a lottery, it is very important to find out the rules and regulations for your province.
Secondly, an auction is a public sale of goods. It can be either a live or silent auction. A live auction involves an auctioneer whose role is to call and respond to bids made on items. These are successful when an event has sold well. A good auctioneer ensures participants enjoy bidding against each other. A silent auction has items for public display and patrons write down their bids. The silent auction usually has a scheduled end time when bids are closed. At the end of both auction types, items go to the highest bidder. Always check your local rules and regulations to ensure any auction complies.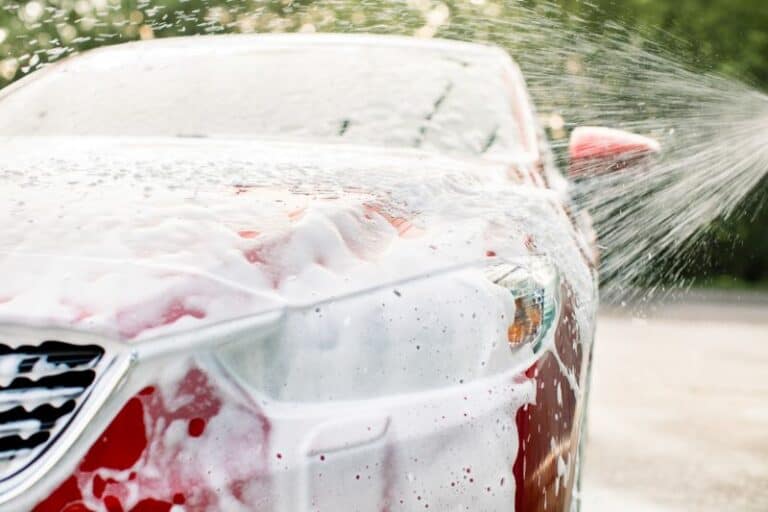 If you are offering a car wash or mowing lawns you are doing a service fundraiser. This method involves volunteers offering up a skill or service for fundraising dollars. This is a cost-effective way to raise funds but uses a lot of volunteer time. Materials should be minimal, while the labour is donated. It's important to have a low-cost service option that creates a lot of traffic. Don't ask for too much per transaction, but do allow for tips and donations. Volunteer engagement and strong promotional material is the name of the game!
Donation Collection Fundraising
Donation collecting is the most difficult form of fundraising. A large team of energetic volunteers is important. They should be comfortable with face to face meetings and often rejection. They need to be willing to go door to door and ask for donations. There are also options like direct mail, text-to-donate, or online options.
As we stated above, choose a fundraiser that will best benefit your group. Consider your team, volunteers, and community. They are all pieces of the puzzle that will influence the type of fundraiser and its length.
You may not want to run a 6-month car wash. A long-term percent of sales fundraiser may be more functional and sustainable.
How Long Should A Fundraising Campaign Run?
Short-term fundraising are often campaigns with a set schedule in advance. This style of fundraising works best for established groups. Members and supporters are aware of the the upcoming blitz. They know it is the time to donate, or to buy a fundraising product.
Marketing, as always, is very important. Online social media channels and email lists are great ways to communicate. Use these to notify supporters of fundraising campaigns.
Well trained, motivated staff and volunteers are necessary to any fundraising effort. Moveover, this is especially true during a time sensitive and goal specific initiative. Your team's leader should assign members to specific roles. These roles should highlight volunteers' unique strengths and abilities.
A fundraiser that is ongoing is a great way to have a steady flow of support throughout the year. This can supplement operational costs, which often aren't covered under other fundraising options.
Structure your long-term fundraising in a way that benefits your group and supporters. This style of fundraising is great for smaller teams as it is less intensive and not time sensitive. Receiving donations can happen at any time, so there's no need to limit the timeline.
How Do I Set Fundraising Goals?
Do you have dreams of expansion or traveling with your team? These opportunities can be cost prohibitive for
not-for-profit groups
. Setting specific and achievable goals helps make your dreams a reality.
In addition
, the public must see their donations or purchases in action. Donors do not always seek out annual reporting. Talking about fundraising success afterwards can increase your chances for repeat donors.
A popular goal setting framework is the SMART system. When you set SMART goals they are:
Specific

– Your goal should zero in on a specific area of your organization.

Measurable –

You should have clear metrics measuring the outcome of your fundraiser.

Achievable

– Make sure to set goals that your organization is able to reach.

Relevant

– Your fundraising goals should connect to the mission of your organization.

Time Bound

– Every goal should have a deadline.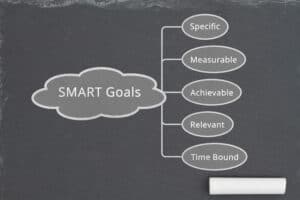 You need to decide what you are raising funds for in your organization. Your volunteers and supporters should know where the funds raised will go. Is this towards a school trip? Is it for a new facility or equipment?
Maybe
it's to help cover general operational costs. Whatever the purpose of your fundraising, make sure to communicate it to your donors.
Your organization will have to settle on a dollar amount for your goal. You'll have to crunch some numbers in advance to decide how much your organization needs to reach its goal.
You need measurable objectives to know if you have met your fundraising goals. Before setting out on a fundraising plan make sure to know exactly what success will look like.
Having measurable results will help motivate your volunteer team. It will also make your fundraising more transparent to your supporters. At the end, nobody wants to support a group if they can't see measurable results.
Be realistic about what your group can achieve and set goals that reflect that reality. It is important to consider previous fundraising campaigns while setting goals. How did they perform? What do you think could be better? You'll also want to look into the number of yearly donors and their average donation size.
Review any obstacles your group may have to achieve their goals. How much time do you have to raise money? How many volunteers will you be working with? Can you commit any other resources to this project?
This is the "why" stage of the goal setting process. In the planning stages of your fundraiser it is important to check in with your vision and mission. Make sure that the goals you are setting align with the principles of your organization. Confirm that this fundraiser will have a positive impact on its beneficiaries.
Set a clear start date and communicate that to your supporters. Then set a deadline for when you want to wrap up your fund raiser. This will help your team track its progress and stay motivated. Time-line setting is important even for long term fundraising. A fundraising project with no end date feels like a burden to your volunteers and supporters.
How Do I Promote A Fundraising Campaign?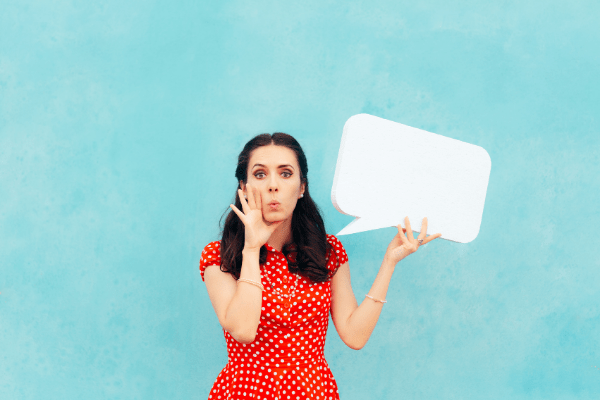 Love it or hate it, social media allows for easy access to large audiences if used well. First step is to make sure to use the right platform… you need to learn what applications are being used most by your followers. The best way to find the right marketing tools for your fundraiser is to know your target audience.
Instagram –
With its photo-sharing focus, Instagram is great for showing off your products. You want to showcase the human element of what you are trying to do. Instagram's largest demographic is people 18-34 year old, with an even split on gender.
Facebook –
Facebook has many options for business operations. Facebook continues to be the #1 most popular social media app online today. Facebook's largest demographic of active users is people aged 35-44. 56% of their users identify as male.
Twitter –
Twitter is great for sharing bite-sized updates with your followers. Keep your supporters in the loop by sending out quick updates to fundraising goals. Twitter's largest demographic is men aged 25-34.
E-mail Mailing List –
Many organizations use email lists to distribute newsletters. updates to members and supporters.
Donor segmentation is the process of organizing your supporters by their information. If you have fundraised in past, you may have gathered some data on your supporters. That data is helpful. 
If you aren't keeping this kind of data, it's a good idea to start. Once your database is in place you can better understand your engagement levels. This gives a more personalized experience for donors which can lead to increased engagement. Engagement leads to donor retention which saves time and money. Examples of helpful information include age, location, method of giving, and/or their preferred contact method. This will allow you to tailor your promotions.
Targeted, thoughtful, and scheduled updates help you mobilize your donors.
How Do I Track Orders or Donations?
Organization is one of the most important parts of fundraising. When you are asking for support from people, you are asking for their hard-earned money. Your group must be transparent, accountable and clear, with direction and intent.
Tracking orders (in and out) is best done when its managed by a point person who oversees it from start to finish. This way you are avoiding the risk of errors or mistakes. Errors cause your retention rate to fall and you miss out on much-needed funds.
Using easy-to-understand order forms allow your team to be on the same page. The form is supplementary to our online ordering system. This is something we provide to all our fundraising partners.
Your order taking process will vary depending on the fundraiser type. At Cupper's, we do "percent of sales" initiatives because they are the most beneficial to our partners.
How Do I Fill And Distribute Orders?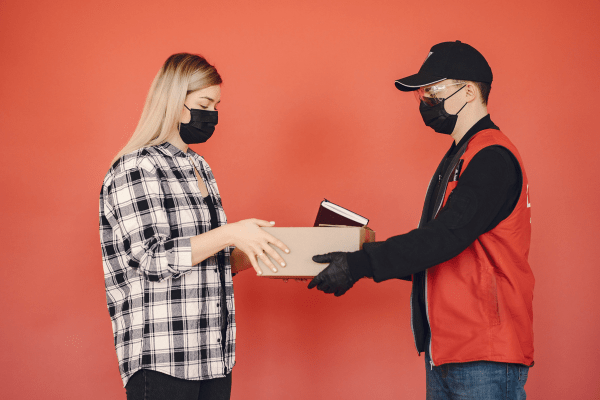 Fulfillment and distribution, also known as getting people what they want! This how you receive and send out orders will be dependent on the type of fundraiser you choose.
Ask your team the following questions:
How can we keep our team safe?

Do we need to store products?

Do we deliver products or will supporters pick them up?

Do we have a designated pick up spot?

Will we need identification or proof of sale upon pickup or delivery?
Cupper's will provide
fundraising partners
with a complete, tabulated order. Once you receive the order, you distribute the products. Schools, churches and sports teams will often have a pickup table at local events.
Remember, this is specific to your situation. Use the questions above to get an idea of how, where and when you would like to have fulfillment occur. A long-term, residual-type fundraising program may be the answer to these difficult questions.
Should I Follow-Up With My Fundraising Donors?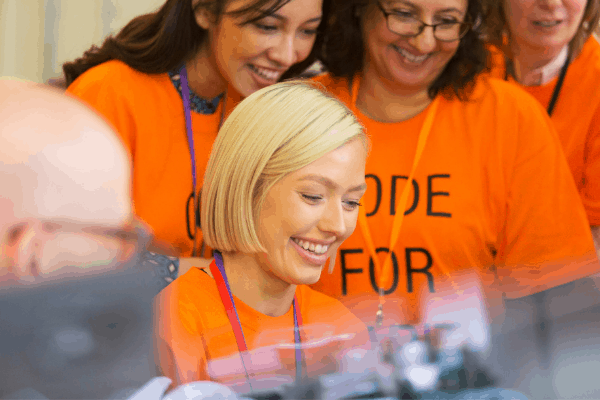 You should reach out to your supporters after your fundraiser is over.
The best way to find out how to better serve your supporters and community is by asking for feedback.
Use the same channels that you used to promote your event. Make sure to follow-up and update your followers.
Share your successes, thank your supporters
and distribute a survey. This information can be helpful in regards to service delivery and engagement.
Don't be afraid to ask for testimonials from supporters.
Make sure to also ask their permission to share their testimonial! Positive first hand experience is beneficial for future supporters to see.