Ultimate Fundraising Ideas to Raise Money For Your Cause, Event or Non-Profit.
The ultimate fundraising ideas for your group, non-profit organization, church, school, team, or event that are unique, easy, and enjoyable. Check out our Step-by-Step Fundraising Guide.
Check Out Our Ulitimate Fundraising Ideas and Guide That Works For Any Organization
Welcome to the world of fundraising! 
There's a lot of great information here for you – we've been working for years with fundraising organizations of all kinds.
Cupper's has helped our fundraising partners to raise hundreds of thousands of dollars. We have a lot of experience, and we're ready to share it all with  you 🙂 
Fundraising has become an important part of our communities. Many schools, churches, teams, and other non-profit organizations use fundraising as part of their on-going funding strategies. 
Clubs, groups, sports teams, political associations, community organizations, charities, educational societies, missionaries, musical groups, college groups and many others raise funds in order to attend events or competitions, host events, build facilities, and provide services to their community. 
You name it, somebody's raising funds for it! 
We understand that charities and non-profits have been some of the hardest hit by COVID-19. 
We want you to succeed, and we have fundraising ideas that work, some of them designed specifically for the COVID-19 era.
 The Cupper's fundraising team has developed a guide to help you along the way. 
Are you feeling overwhelmed by fundraising obligations? Not sure you can achieve what you want to achieve for your group or non-profit? 
It may be easier and more fun than you think. Also, fundraising can be fun and beneficial in more ways than just the "funds" part. 
Read on for inspiration! 
In this blog post, we'll cover these subjects in this COVID-Era
Things To Consider When Choosing a Fundraiser
Putting together a successful fundraising campaign involves a little planning. 
You'll be so glad that you took a few minutes to really think things through. 
Here's a few things to consider. 
How have your fundraising strategies been affected by COVID-19?

 

What kind of fundraiser are you going to do and why?

 

How long is the campaign? Have you considered year-round fundraising?

 

What are you hoping to achieve? What are your goals? What amount of money are you going to raise? Can your long-term goal be broken down into short-term goals?

 

How are you going to promote our campaign?

 

Who is the campaign leader, and who is on the team? What are your expectations of your leader and your team?

 

How are you going to track orders and/or donations?

 

How are you going to fulfill and distribute orders?

 
 It may seem challenging at first, but let us reassure you that a lot of these questions have easy answers. 
Read on. 
Who Is The Campaign Leader, And Who Is On The Team? What Are Your Expectations of Your Leader and Your Team?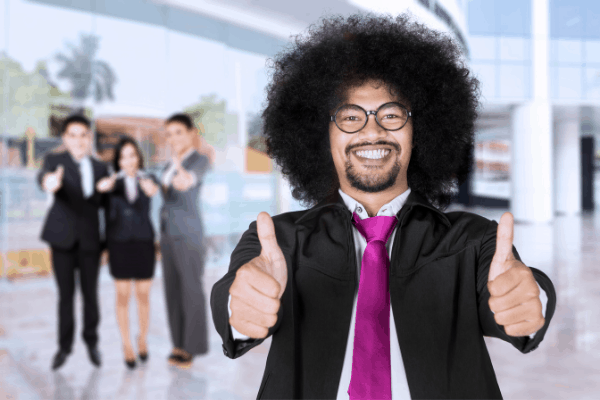 In our experience, we find that successful fundraising campaigns have one major factor in common. 
They have a strong leader. 
 A strong leader is one who is committed for the length of the campaign; who is skilled in making decisions and willing to be responsible for the campaign; who knows how to communicate well with the team; and finally, a strong leader is one who has experience organizing a team to achieve a goal. 
 Your team should be passionate about your cause and your goals. Supporter engagement is dependent on the involvement of your team.
 A strong leader will organize a team based on their strengths and experience. 
Do you have members with sales experience or business connections? Send them to seek out donations from businesses or cold-call for donations. 
Does someone have a financial background? Assign them to manage incoming donations.
 Does a volunteer have a marketing background? They can be your promotion and advertising guru.  
 With a leader in place who can set goals, assign tasks and track progress, your chances of success in your campaign is assured. 
 Now, let's talk about what kind of fundraiser you are going to choose.
What Kind of Fundraiser Are You Going To Do And Why?
Do you need funds for a specific project, event or trip? 
Looking to supplement operations?
 A funding drive? 
Car Wash? 
There is no wrong type of fundraising. Cupper's has worked with a variety of organizations: non-profits, teams, schools, charities and more.
 It is important to be strategic in your choice to best benefit the needs of your group or organization while appealing to the public.
 COVID-19 considerations often take top priority.  
 Fundraising can be as simple as seeking out cash donations but also covers a range of incentivized sales, events and activities in order to stimulate donations in exchange for a service, product or experience. 
Here are some detailed breakdowns of popular ways to take into consideration. 
Incentivized Fundraising: Whether you have decided to go with a catalog sale, customized products, or have partnered with a business; these incentivized fundraisers will involve selling a product in order to earn fundraising profits. 
Catalog sales, often used by schools and sports teams because of the structure, presentation and packaged style. Catalog sales involve partnering with a fundraising specialist that has a curated product catalog. 

Click here for more details

.

 Products and profit margins are handled by the company, allowing teams to prioritize volunteers directly to selling instead of also planning, producing and managing the back-end of the fundraiser. There will be fewer customized options due to the scope of large fundraising businesses.

 
Direct sales fundraisers involve markets, pop-ups or anywhere your inventory of products can be purchased in-person. 

Click here for more pros and cons.

 You will have more control over product specifics as you will be purchasing these items and maintaining stock. The management of an inventory means higher overhead costs and the responsibility to move products but you have more ability to curate the experience with customized and targeted items. Take a poll of your membership, what do they want to see in return? Knowing your target demographics through donor segmentation can assist in your choice of products that will be well received (more on this in the promotion section below). 

 
Percent of sales fundraisers

 are similar to both catalog and direct sales where  products are sold for profit. What makes it different is that a partnership is struck with a business and a discount is applied to products. The discount then turns into profit for the organization when items are re-sold. Depending on the business selected, you will have a varied level of customization and you are dependent on the product development or procurement being handled by the partnering business. This is a relationship that fosters community connection between a small business and organization. Cross-promotion opportunities can lead to increased engagement for all involved, win-win!

 
Online Fundraising: Use your online presence to fundraise! Facebook, Instagram, Twitter and your website can all be tools in your toolkit.
 It really is as simple as that. 
If you have a loyal fanbase and the ability to engage through scheduled, targeted, engaging promotional posts then you can offer an easy way to support your cause.
 COVID-19 has changed the way we interact.
 The mobile devices in our pockets are now a primary tool in our day to day connections because of the changes we have had to make to stay safe. 
Online crowd-funding applications have revolutionized the way we give and you too can use these methods to make it easier than ever for people everywhere to donate to your cause. 
If you have a website with commerce abilities, it can be simple for supporters to purchase fundraising products or donate online. 
There are also websites designed to do just that. Costs are low as products aren't required, promotions can be done easily on social media platforms and it can be personalized to your group.  
Raffle and Auction Fundraising: Raffle and Auction style fundraising are a fun and engaging way to receive support. Raffles and Auctions are often event-based and can occur at a gala or dinner.
 COVID-19 has halted traditional events but with new options like virtual meetings, online ordering, etc., it is possible to host a raffle or auction online.
 Read on for Cupper's unique solutions to COVID-19 era fundraising.  
Raffle: a raffle, like a lottery, involves buying a ticket which is then drawn for prizes! Everyone loves prizes! Reaching out to the community for donations is a great way to feature local products and businesses while supporting your cause. This is wonderful news because as mentioned above, fundraising dollars are staying local. In order to organize and run a raffle you will need to do some background work. As it is a lottery scheme it is important to find out the rules and regulations for your province as it varies place to place. In Alberta, when a person pays to win a prize, a raffle license is required and can be applied for by Alberta based non-profit organizations and charitable or religious groups. Alberta Liquor, Gaming and Cannabis guidelines for raffles can be found 

here

. 

 
Auction: An auction is a public sale of goods which can be done in two ways, live or silent. A live auction involves an auctioneer whose role is to call and respond to bids made on items. A silent auction is done by placing items for display and patrons can write down their bids. At the end of both auction types, items are sold to the highest bidder. In the province of Alberta, a license is not required for auctions. Be sure to check your provincial rules and regulations. Silent auctions can be managed in an online format for those hoping to have one while COVID-19 restrictions are in place. 

 
Service Fundraising: COVID-19 has created many challenges for those looking to service fundraise. If you are offering a car wash or mowing lawns you are service fundraising!
 This method involves volunteers offering up a skill or service for fundraising dollars. 
This is a cost-effective way to raise funds because aside from materials required to do the job, your labour is donated.
 A low-cost option that creates higher traffic is the best way to succeed at a service fundraiser, do not ask for too much per transaction. 
 Volunteer engagement and strong promotional material is the name of the game! 
Donation Collection Fundraising: This is considered the most difficult form of fundraising as you will need energetic volunteers who are comfortable with cold-calls, face to face meetings and sometimes, rejection. 
Have no fear!
 You can do it!
 You have a great team leader, after all. 
You will need a large team willing to go door to door and ask for donations. Supplementary to knocking on doors, there are options like direct mail, text to donate, or online options.
 COVID-19 has created difficulties in this due to exposure and person to person contact.
As we stated above, choose a fundraiser that will best benefit your group and your groups safety during the COVID-19 pandemic. 
Consider your team, volunteers, and community – they are all pieces of the puzzle that will influence the type of fundraiser and its length.
 You may not want to run a 6-month car wash, but a long-term/residual percent of sales fundraiser may be more functional and sustainable. 
We will go into campaign term lengths in the next section.  
How Long Is The Campaign? Have You Considered Year-Round Fundraising?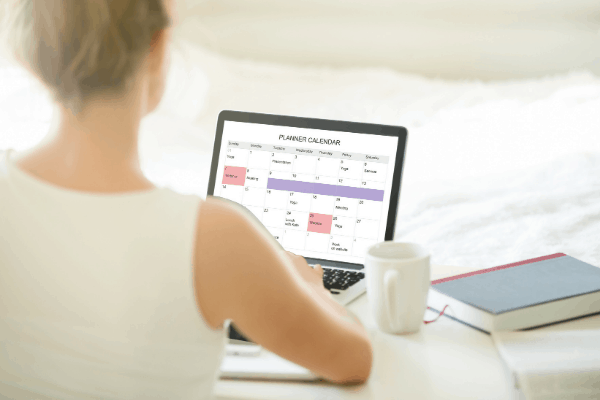 Short-term fundraising like funding drives that happen once a year can be beneficial because it is scheduled. 
This style of fundraising will work best for established groups whose membership or supporters are aware of their annual contribution and will know it is the time to donate or purchase a fundraising product.
 Marketing, as always, is very important. 
Using online channels and email lists are great to notify the public of when you are fundraising and accepting orders. 
Well trained, motivated staff and volunteers are necessary to any fundraising effort, but especially during a time sensitive and goal specific initiative.
 Your team's leader will want to allocate members to specific roles, roles that highlight their strengths and abilities. 
 Long-term or ongoing fundraising (see Cupper's kick-ass residual fundraising option) can be structured in a way that benefits both your group and those supporting.
 A fundraising initiative that is ongoing is a great way to have a steady flow of support throughout the year to supplement operational costs, save for unplanned expenses or simply prepare for the future.
 This style fundraising is great for smaller teams as it is less intensive and not time sensitive. 
Receiving donations can happen at any time, so why limit that? 
In regards to consumable products, your supporters have the ability to regularly order your products.
 Stocking up on your Signature Blend once a month means they get to drink their favourite coffee every morning and support your cause at the same time.  
 Read on for more great information (while you sip your freshly roasted coffee). 
What Are You Hoping To Achieve? What Are Your Goals? What Amount of Money Are You Going To Raise? Can Your Long-Term Goal Be Broken Down Into Short-Term Goals?
Do you have dreams of expansion?
 Traveling with your team? 
These reasons for fundraising, although on hold due to COVID-19, can be cost prohibitive to not-for-profit groups. 
With non-essential travel at a stand-still, long-term goals (6-months to a year) like travel, are being pushed back. 
This opportunity should not be missed as fundraising for those now postponed goals allows for more of a safety net. If travel prices increase, you will have more time to save.  
 Setting specific and achievable goals, not only helps make your goals a reality but it allows for transparency. 
The public can see their donations or purchases in action. Donors do not always seek out annual reporting so the optics around fundraising success can increase your chances for returns as well as repeat donors. 
How Are You Going To Promote Your Campaign?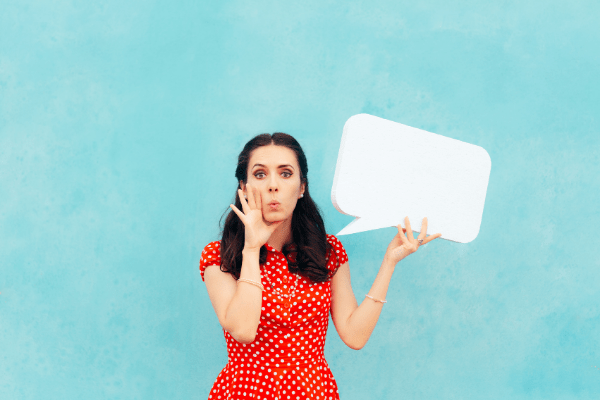 Social media – love it or hate it, allows for easy access to large audiences if utilized properly.
 Make sure to use the right platform. 
What applications are being used most by your followers? 
What are your target demographics? 
Instagram, with its photo-sharing focus, is great for showing off your products, or showing off event posters and your organization behind the scenes.
 You want to showcase the human element of what you are trying to do. 
Facebook has many options for business operations that integrate directly to Instagram. 
Many organizations use emailing lists to distribute newsletters and updates to members and supporters. 
 Hot Tip: Storytelling is a sure fire way to engage supporters.  
 If you have done fundraising in the past, you may have some seemingly useless and boring information. 
That data is in fact… USEFUL! 
Donor segmentation is the process of organizing your supporters by donation amount, affinities, and giving preference.
 If you aren't keeping this kind of data, you should start. Once your database is in place you can then better understand your engagement levels per donor and make adjustments to your campaign and promotions to suit.
A more personalized experience for donors can lead to increased engagement and will lead to donor retention which ultimately saves time and money when the fundraising season starts up. 
Examples of information used: age, location, method of giving, preferred contact method. 
This will allow you to tailor your promotions.
 For example, if you have a large segment of millennials (born after 1980), you may want to focus on social media platforms for your primary promotions. 
 Targeted (who is getting the information and why), thoughtful (focused on your brand, cause and plan), and scheduled (timely and assertive, but not over-posted) promotions and updates will help you to mobilize your volunteers and donors in an effective way. 
How Are You Going To Track Orders and/or Donations?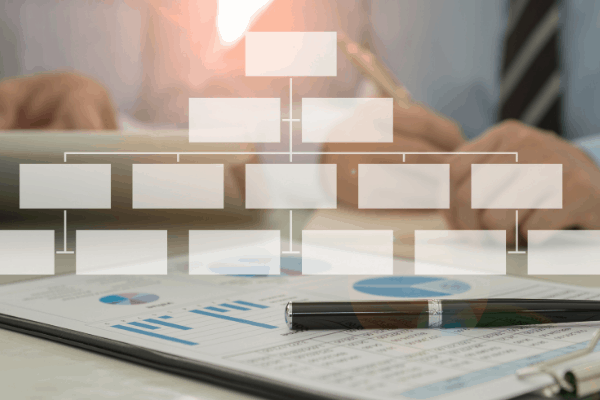 Organization is one of the most important parts of fundraising.
When you are asking for support from people, you are asking for their hard-earned money.
Your group must be transparent, accountable and clear with direction and intent. 
Tracking orders (in and out) is best done when it is in control by a point person who will see the steps from start to finish.
 This way you are avoiding the risk of errors or mistakes, which could cause your retention rate to fall and you miss out on much needed funds.  
 Using easy-to-understand order forms allow your sales, financial and fulfillment teams to be on the same page. 
We have included an example for the Cupper's Signature Blend order form(link).
 The form is supplementary to our online ordering system and provided to all of our fundraising partners. It is simple and asks for donor contact information, product selections and monies paid.  
 Hot Tip: To bypass the order tracking hassles all together, read more about Cupper's groundbreaking residual fundraising program.  
 The process in which orders and donations can be taken will vary depending on the fundraising type.
 At Cupper's, we only do "percent of sales" initiatives because they are the most beneficial to our partners.
 For example: we receive orders via our online order (or order forms are scanned, emailed or dropped off in person). 
This way fulfillment can be easily done on your organization's end. A double-check system is always a great way to ensure the correct order is going to the correct individual. 
Prior to COVID-19, an error such as the wrong product to the wrong person could be easily remedied with a swap. 
The increased risk of contact at this time means eliminating these errors will keep your volunteers and supporters safe with minimal, unnecessary contact. 
COVID-19 aside, you will always want to eliminate easy to avoid order errors as it takes time and effort that could be used elsewhere.  
How Are You Going To Fulfill And Distribute Orders?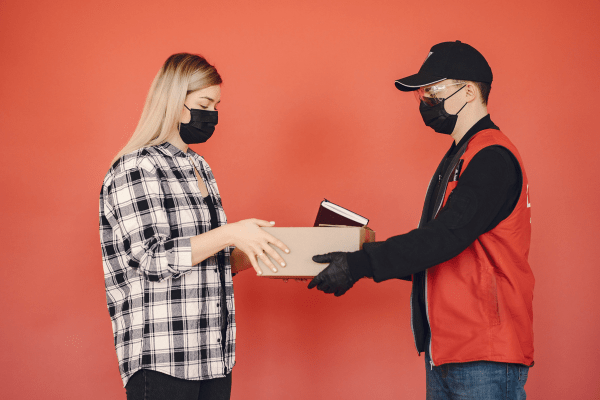 Fulfillment and distribution, a.k.a., getting the people what they want!
This will be dependent on the type of fundraiser selected. 
Don't know which type of incentivized fundraising to do yet?
 Scroll back to our detailed breakdown of different types of fundraisers.  
 Ask your team the following questions: 
How can we keep our team safe?

 

Do we need to store products?

 

Do we safely deliver products or will supporters pick them up?

 

Do we have a designated pick up spot?

 

Will we require identification or proof of purchase upon pickup or delivery?

 
 If you're doing traditional fundraising, Cupper's will provide fundraising partners with a complete, tabulated order.
 It is then up to the organizers to distribute products. Schools, churches and sports teams will often have a pickup table at assemblies, events and games. 
Pick-ups and deliveries need to be managed in regards to COVID-19 safety. 
Remember, this is specific to your situation. Use the questions above to get an idea of how, where and when you would like to have fulfillment occur.  
 A long-term, residual-type fundraising program may be the answer to these difficult questions.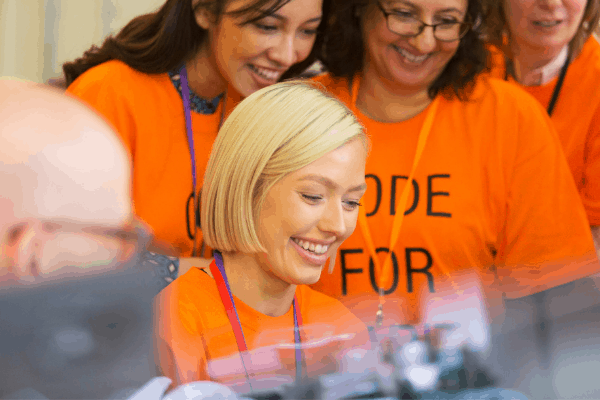 If you are using a traditional fundraising process you may want to reach out to your supporters after your fundraiser is over. 
There is always room for improvement and the best way to find out how to better serve your supporters and community is by asking for feedback.
Using the same channels that you used to promote your event, make sure to follow-up and update your followers. 
Share your successes, thank your supporters and distribute a survey. This information can be extremely helpful in regards to service delivery and ultimately, engagement and returns. 
Don't be afraid to ask for testimonials from supporters, and the permission to share. Positive first hand experience is extremely beneficial for future supporters to see.  
Why You Need A Unique Fundraiser
You are going to have to be at the top of your fundraising game, and it helps a lot if you have a unique product to fundraise with.  
It means that you and your cause will stand out among the crowd during challenging and uncertain days.
Not-so-good news:
Times are changing.
With government grants, supports and other funding sources being squeezed or cut altogether, non-profits and other organizations are left scrambling to raise the money they need.
With the onset of COVID-19 and the economic fall out, there are more organizations fundraising than ever before.
Not only that, there is less disposable income available. Donors and supporters that could afford to give money may have to cut back on funds.
There is now more competition for less fundraising dollars.
Much better news:
Donors are sticking closer to home, and choosing to support local organizations. 
At present, local causes are much more likely to attract fundraising dollars than before the COVID-19 pandemic, which is an extremely positive outcome for an overall negative situation. 
This means that with a little creativity and effort, your fundraiser can succeed at a community level. 
This makes choosing a fundraising type, more specifically a type that involves a unique product a great starting point.  
Unique means interesting. This may be difficult to achieve with catalog sales, due to the pre-fabricated nature of those initiatives.
Unique means useful. Choose a product that your fans and supporters will actually use. Something that they can be excited about.
Unique means custom branding. Choose a product that is branded with your mission and your message.
Unique means locally produced. 
Unique means creating an appetite for more.
Fundraising Ideas for Non-Profits That Are Challenging to Raise Funds For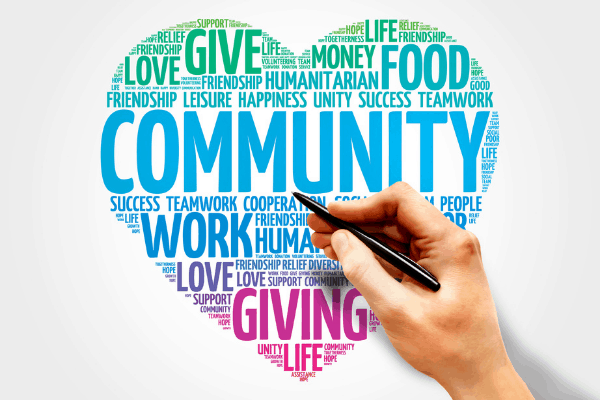 COVID-19 has changed the fundraising landscape. 
As mentioned above, social distancing has made event-based initiatives almost non-existent.
 However, because people are more willing than ever to support local causes, it turns out that relationship-based fundraising is easier than ever. Especially at a time when your agency's annual golf tournament or black tie event can't happen. 
Non-Profit organizations that rely on grants and funding streams that are now on hold or cancelled are struggling. 
Traditional fundraising ideas are going to be challenging with current events affecting the provincial and federal economies. Use your relationships to turn a challenge into a triumph. 
Relationship-based fundraising, where you and your team are reaching out to family and friends, friends of friends and previous partners for support.
 If you can develop a strategy that depends upon the goodwill of the community you are already connected to, your chances of success go way up. Utilizing a viable fundraising product will sweeten the deal and also intrigue new supporters. 
EXAMPLE:
You (holding up a great product)
"Hey there! Would you like to support us by purchasing *insert unique product*?"
Your supporter (looking amazed)
"YES."
Could it be this easy? With the right product, the answer is: yes. 
Hot Tip: Choose a delicious consumable. There's a good chance your donor will purchase more.
Choose a delicious consumable that's easy to store and easy to use.
One that is easy to use every morning. 
One that is easy to re-order on a regular basis to ensure maximum deliciousness daily.
One that will perk you up and energize your day.  
*wink wink*
Why School Fundraising and Sports Team Fundraising Can Be a Struggle
COVID-19 represents unique challenges for schools and sports teams (thank-you, Captain Obvious). 
It turns out, however, that there are challenges even in normal circumstances. 
Their avid supporters (most often parents and teachers) are usually fundraising for a specific initiative: an upcoming tournament or event to attend. 
This creates urgency to reach a single, short-term goal.
 It takes a lot of time and energy to kick off and focus on a single-event fundraiser, especially now with COVID-19 changing how events and tournaments are able to function.
It's likely that the events you once hosted to fundraise or the competitions you were hoping to attend are not happening, at least not in the same ways. 
It's important to continue your fundraising efforts. 
New and alternative opportunities will arise and supplemental funds will become necessary. 
Appropriate ways for your school and sports team to compete or participate will become apparent. When they do, you are going to need extra funds to take advantage of them.
Travel, participation, housing – the extra, hidden costs in the COVID-19 era are real, and your available funds need to reflect that.
It will benefit you and your cause to switch your focus from short-term fundraisers, to more strategic, long-form year round fundraising. 
Just a thought.
Hot Tip: Fundraising for schools or sports teams has two unforeseen benefits.
 The first is that school fundraisers are teambuilding.
 Members of a team, working together towards a single purpose, can form relationships that are satisfying and fulfilling.
 Team Building can help breakdown barriers. 
The second benefit is skill-building. 
The skills people develop while fundraising are valuable, life-enriching kinds of skills, and can be used over a lifetime.
The One Thing That Church Fundraising Must Consider for Creating a Profitable Fundraiser
In the COVID-19 environment, it's important to keep church volunteers active and engaged in church activities. 
Activities of all kinds help sustain a sense of community and normality. 
Fundraising is great activity to help people feel involved in the church community, when other activities may be temporarily on hold.
Hot Tip: Make sure your church fundraiser is built around an ethically sourced product. 
Look for locally produced, ethically made, fairly-traded, reusable, recyclable items. These items can be enthusiastically embraced by your volunteers.  
Even so, church volunteers often give a lot of time and energy to supporting their church – so creating an easy, fun way to fundraise is important.
 No burnout allowed!
The one thing that makes a big difference in fundraising through a church is specificity.
Church fundraisers benefit when they have specific causes to support.
 Get specific. 
The more local, the more particular, the better.
 What exactly will your funds go towards? 
Who will it benefit, and how? 
Have a compelling vision, and communicate it clearly. 
Use your storytelling skills. 
Hot Tip: Choose a product that you can brand easily with your information. It's all about stewardship. 
Read on to understand how choosing coffee as your fundraising product can give your church a huge boost when it comes to communicating your compelling fundraising mission!
Finally! The Ultimate Fundraising Idea: The Fundraiser That Keeps On Raising
As fundraising pivots to local, relationship-based strategies, it makes sense to offer products from local or community-focused vendors.
That way, the donor can feel twice as good by supporting a local cause AND supporting a supplier that supports the community.
It turns out that Cupper's Coffee has the perfect product. 
Freshly roasted coffee is an exciting option. 
In fact, we consider it the ultimate fundraising product, and our fundraising partners agree.
 Read on.
Why Coffee Is The Best Product For Your Fundraiser
The Wow Factor: Coffee and tea are unique products among traditional fundraising products. If you are used to supporting local fundraisers, you know that fundraisers in the past have relied on a few tired options. Catalogs full of stuff you'd never otherwise buy; subscriptions to magazines you'd never otherwise subscribe to; boxes of chocolate almonds you give away to friends. Delicious, freshly roasted coffee and high-quality teas are an exciting change.
Coffee and tea are universally loved products,

and Canadians love both.

70% of adults in Canada

drink coffee

regularly. Most households drink one or the other on a regular basis. Tea is well-loved as well: in fact, it's the world's

most consumed

hot drink.
Freshly roasted coffee beans and organic, premium teas are high-end products – perceived value is high. You just can't buy freshly roasted coffee everywhere. It's an artisan product whose perceived value is very high. In fact, we have to tell our customers to drink the coffee, don't save it for a special occasion! It's best consumed when fresh and flavourful. Also! Our teas are world-class brands that aren't always easy to find. People appreciate being able to purchase the best of the best AND support your cause at the same time.
Coffee and tea are perfect for all kinds of campaigns, and are even suitable for year-round fundraising. Because coffee and tea are so universally loved, they are adaptable to any kind of fundraiser. And because they aren't seasonal, they make a perfect consumable product year-round.
Easy-to-understand and easy-to-use product. There is not a lot of "explaining" involved! The words

freshly roasted coffee

say it all.
Custom labeling allows you to communicate your vision or mission in a clear, compelling way. At Cupper's, we'll take your fundraising mission and help you design the perfect label for it. We'll help you hone in on the most important information, and the resulting label will communicate your fundraising mission in a unique and clear way. Custom labeling can really spark motivation and excitement in your volunteers.
When the product branding directly reflects the values and goals of the fundraiser, your volunteers find it much, much easier to talk about. It can be as simple as a photo of your custom branded coffee on your volunteer's phone. (A photo that we take and send to you. Boom.) It's a great selling tool.
Better than asking for cash. People like to get something of real value in return, to use and enjoy while also contributing to the cause. (Additionally, people who may not have cash to contribute can volunteer instead.)
Don't have to stock inventory. Submit your orders, and magically, coffee appears. You don't have to buy and stock inventory ahead of time. We'll roast to fulfill your orders.
Easy to pick up and deliver. With freshly roasted coffee, there is no need for refrigeration or special treatment. We package and label it for you.
Easy profit projections. 25% is yours, no matter what. No minimum orders. No difficult calculations. It's easy to figure out just how much coffee you are going to need to sell to achieve your goal.
Two-Style Approach. We want to generate fundraising profit for you. Healthy community organizations mean a healthy community for all to enjoy. With our online portal and order forms we can help you earn in the more traditional ways. To maximize your scope and give your supporters more opportunity to give, we now offer a unique option: Residual Fundraising. This means supporters can come into Cupper's Coffee and Tea's shop in Lethbridge, AB, and purchase your signature blend! We call it the "Fundraiser That Keeps on Raising". Monthly, Cupper's will track orders and provide you with your fundraising profits monthly via cheque or e-transfer. Whatever works best for you and your team. This option works great for non-profit organizations looking to supplement operational costs, etc.
Why It's So Easy For People To Commit And Succeed With This Easy Fundraiser
One word: Values. 
It's easy to commit and succeed when your organization has values that line up with you and who you are. 
And go further!
Choose to work with a product whose company's values are in alignment, too. 
Does your supplier have similar values? Can you trust them?
Cupper's is an excellent example of this.
 We are committed to our community, and we ethically source our green beans: we buy crops from small family-owned growers that treat their workers well. You can feel good about our coffee.
Once you've contacted us and understand our values, it's easy to see why so many fundraisers choose Cupper's. 
They're looking for good coffee.
There's no way your staff should be googling best coffee near me or coffee shops nearby.
If you're doing it right, the best coffee near me is just a few steps away, in the coffee room.
If you're doing it right, coffee shops nearby should be a non-issue, because your staff won't be running out to grab themselves a great coffee. They'll have great coffee at work.
Give your staff this perk, and they'll pay you back with loyalty and productivity. Their workday, and your workday, will get a lot better
Getting Started With Your Coffee Fundraiser: Step-by-Step Guide
The first question to answer is this: Are we doing a traditional fundraiser, or are we doing a long-term residual campaign, or both?
 Once you have answered that question, here is a step-by-step process for you to follow. 
Step 1: What Is Our Special Fundraising Blend?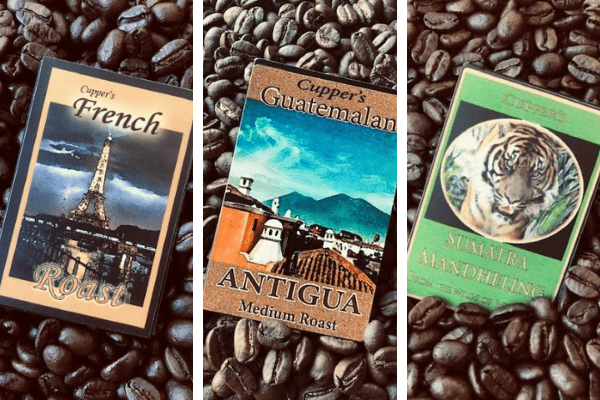 We create a blend just for your cause.
 Our master roaster will create an exclusive Signature Blend for your group. 
We ethically source and meticulously roast only the finest 100% Arabica coffee to not only provide our customers with a great product, but also to also help provide a sustainable living for coffee producers around the world.
Roasted coffee contains complex flavour notes that are influenced by a number of factors. Region, elevation, soil contents, neighbouring plants, the washing/drying process and of course, roasting –  all impact the flavour of coffee. 
Important: You will find no added flavours in your fundraisers Signature Blend. No chemicals, only the delicious flavours that naturally occur.  We can include custom flavour notes on your label. 
Flavour examples:
 

Savoury, spice

 

Roast, grain & cereal

 

Nut

 

Sugary & sweet

 

Chocolate

 

Fruit: dried fruit, berry, stone fruit, tropical fruit, grape/wine, melon, apple/pear, citrus

Floral
Vegetal, earthy, herb
There are three primary coffee roast types: light, medium and dark. 
Light roasts spend the least amount of time in the roaster. This means that they are denser and contain more "green" qualities. Fruity, herbal flavours will be front and center, along with a slightly higher caffeine level. Much like cooking with alcohol, the caffeine is cooked off the darker you roast. Light roast coffee will have more "tea-like" qualities and a lighter body. 
Medium roast coffee (our favourite) tends to be in the sweet spot, both figuratively and literally. As the coffee roasts longer, the natural sugars begin to be released and round out the brightness for a more balanced profile. A richer, smoother body will highlight the flavours. 
Dark roast coffee will give you more of a traditional "tastes like coffee" flavour. The sugars begin to caramelize at this stage.
Looking to expand your offerings for the non-coffee drinkers out there?
 We have non-caffeinated herbal tea blends and frappe powders for iced and hot drinks available to all of our partners.
Step 2: How Can We Easily Manage Funds?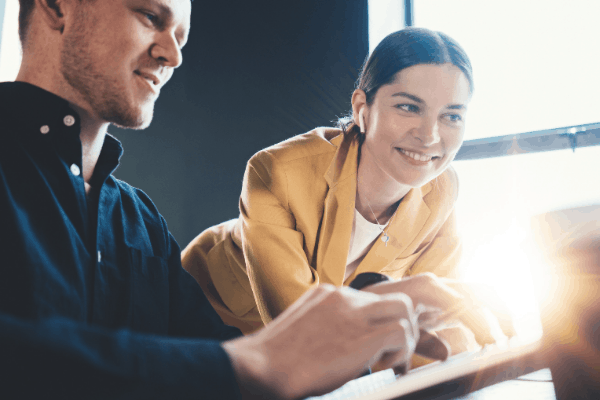 Cupper's Fundraising Partnership Program is focused on ensuring our fundraising partners are actually earning money. 
A 25% discount is applied to all included products, meaning a 25% return is guaranteed per pound of coffee. Our suggested resale price is $20.00/lb, with a cost of $15.00/lb.  Our fundraising team manages the orders (in and out); all collected funds remain in your control. A detailed invoice is included with your order upon delivery or pick-up.
There are no up-front costs and no-minimums. We can fill 1lb or 100lbs and you will always see 25% back.
We offer in-store pick-up, parking lot pick-up, mail-out (shipping is free on orders of +30lbs) and local delivery for Lethbridge, Coaldale and Coalhurst ($6.95). When COVID-19 forced us to change the way we did business we made sure safe, contactless payment and pick-up was available to all of our customers. We can take payments over the phone, e-transfers, and all standard methods of payment. 
To make things even easier we have a new and improved online ordering system. Groups can assign a contact person who will receive a log-in to our online ordering portal. Once set up, all orders can be placed and paid for through the fundraising portal meaning no cash, no scanning of order forms, etc.
Of course, the hassle-free way to manage your funds is to let us do it for you! Our long-term residual fundraising program means we collect your money and pay you accordingly. Simple.
Money management is the most tedious part of fundraising and at Cupper's we strive to provide you with easy options that work for you and your organization. 
As mentioned previously, with the addition of the "Fundraiser That Keeps on Raising" your funding drive ending doesn't have to mean you stop fundraising. 
Supporters are able to come to the Cupper's Coffee & Tea shop and purchase your Signature Blend. 
Order totals are tracked and your group will receive a cheque, e-transfer or carrier pigeon with your raised funds! It is that easy!
Step 3: What Will Our Bag And Label Look Like?
Coffee as spectacular as your Signature Blend deserves packaging to match. 
We provide resealable, vented bags that come in black, white or gold. The style of bag used brings value to the product by maintaining the coffee's freshness as your fundraising supporters enjoy. 
Our fundraising team will also assist you with the development of a custom label.
 Either bring us a 4×6 label of your own, or get us to design one for you.
 We will take your preferred logos and design elements to create a compelling label suitable for your organization and cause. 
Step 4: Creating An Easy-To-Use Order Form And Other Support Materials
(This is for traditional fundraising programs only. Cupper's longterm program doesn't require order forms, etc.)
Our team developed simple order forms that will give those meeting supporters an easy to follow form to ensure consistent and accurate totals. 
The forms are simply filled out with your supporters name, contact information, quantity of bags and grind type. These completed forms can then be used to place the order through our online portal. 
Not set up yet? 
Simply email or drop-off the forms to our Fundraising department at Cupper's Coffee & Tea.
Coffee drinkers are either notoriously specific or unaware of what they need, just so long as they get a cup of the good stuff. 
This is why we made the order form as simple as possible.
We offer our coffee as Whole Bean and ground with 3 of the most popular options; drip, Keurig, press/percolator. 
If you have a specific grind need, just add it to the other column and we will grind for that brewing method. 
Grind type is important when ordering your coffee as each brewing method requires a different grind size.
Drip encompases all automatic/manual filtered brewers and pour-overs.
Old stained counter coffee pot?
Drip. Keurig grind is for reusable K-Cups. 
Press/Percolator is a coarse grind for French Press, Percolator or Cold Brew. 
With COVID-19 and the required restrictions, events and galas have taken a pause. When those events are possible again, they can be a great opportunity to showcase, provide samples and sell your Signature Blend to attendees.
Step 5: Length and Frequency of Your Fundraising Campaign
When developing a fundraiser, the questions of "when should we fundraise?" and "how long should we fundraise?" are very important. 
Each group, whether it is a school, church, sports team or non-profit organization, will have a diverse set of needs and financial requirements. 
Annual funding drives will require more action in a shorter window of time.
Seasonal fundraising will often go alongside a school year, sports season or holiday.
Historically, we have seen great success when our partners run their Cupper's fundraiser throughout the calendar year.
Setting a recurring bi-weekly or monthly order date will allow your supporters the chance to order their new favourite coffee regularly enough that they are always stocked up but you are also seeing a consistent revenue stream. 
COVID-19 has shown us that you can never be too prepared. With a shifting economic landscape and less money being allocated to the nonprofit sector, a steady flow of fundraising profit can help when uncertainties arise. 
This is why Cupper's offers the long-term fundraising option, where your supporters can just keep buying the coffee they love, while supporting your cause.
What Our Fundraising Partners Have To Say About Cupper's Fundraising Ideas
Our fundraising team works with non-profits, charities, K-12 schools, post-secondary institutions, clubs, sports teams, and churches. 
We are very lucky to be working alongside groups everyday to help them reach their fundraising goals. 
"Our campaign WAY exceeded our expectations. Our donors loved the coffee, and the support we received from them was amazing." – Halo Air Ambulance
"Working with Cupper's was an amazing experience, they listened to our needs and created a thoughtful blend keeping our clients in mind!" – Parkinson Association of Alberta
"We thought coffee would make a fantastic fundraiser. We were right! It was so easy. The Cupper's people have such a happy, positive energy." – Park Meadows Christian Playschool