Best Portuguese Kale Chips are simple, fast and healthy! It only takes 30 min to make a delicious snack that everyone will enjoy. Even the most picky snacker in your family will love these.
Kale is one of the earliest vegetables cultivated by humans. Kale was often grown for decorative purposes. In the 1990s kale became more popular in recipes due to it's high nutritional values. Kale is high in fiber and contains antioxidants. It is also a good source of calcium, and iron. Vitamins contained in kale include vitamin k, vitamin e, and vitamin c. A cup of cooked kale provides 3.6% of your daily potassium needs.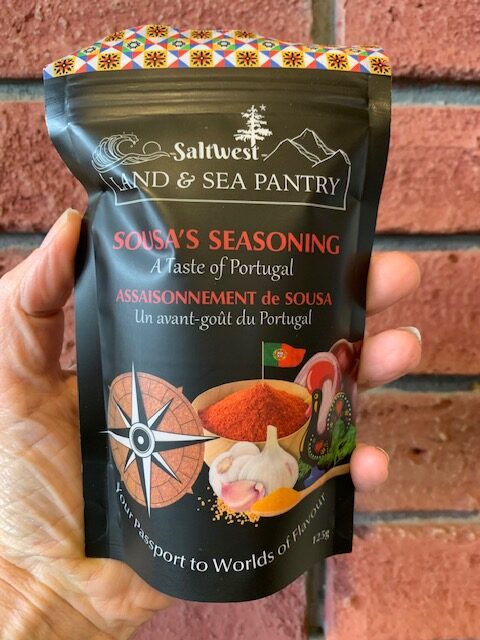 We used Saltwest Sousa's Seasoning on our kale chips. This is a special blend made by Saltwest Seasonings. They based this seasoning on the sea-faring people of the Azores. The Azores is a Portuguese archipelago, and the place of their ancestors. They used the savoury flavours to compliment their local dishes.
Equipment:
Paring knife and cutting board
Large bowl
Baking sheet
Measuring spoons
Ingredients:
Instructions:
Preheat oven to 300°F

Using the paring knife and board, cut leaves from stems of the kale. Discard stems.

Tear leaves into large pieces and wash. Pat dry.

In a large bowl, cover kale leaves in olive oil

Spread half the kale leaves

evenly

on a baking sheet in a single layer. Bake for 10 minutes.

Rotate the pan and bake for another 10-15 minutes. The kale will shrink as it bakes.

Cool the kale for around 2 minutes on the baking sheet.
Repeat for other half of the kale.

Serve and enjoy your Best Portuguese Kale Chips!