We like to keep our coffee customers on their toes.
​When people come into the store, they're always surprised at some of the neat stuff we carry.
Here's the latest!
We're offering the fine fly-fishermen & women of Lethbridge a local spot to pick up a few quality expendables: Flies, Tippet, Leaders, and ​Gink.
Yes, a small part of our store space is now dedicated to fly fishing.
Why not? Our roaster is a huge fly fishing fan!
Josh also came up with a new coffee for fly fishing folk: Gravel Bar.
It's fantastic coffee, and even makes a beautiful espresso: great crema, velvety body, with notes of baker's chocolate and walnut. Wow.
Josh has tied a small selection of great dry flies you don't see much in fly shops these days.
(Or at least not quite the same as these.)​
​
​Check them out: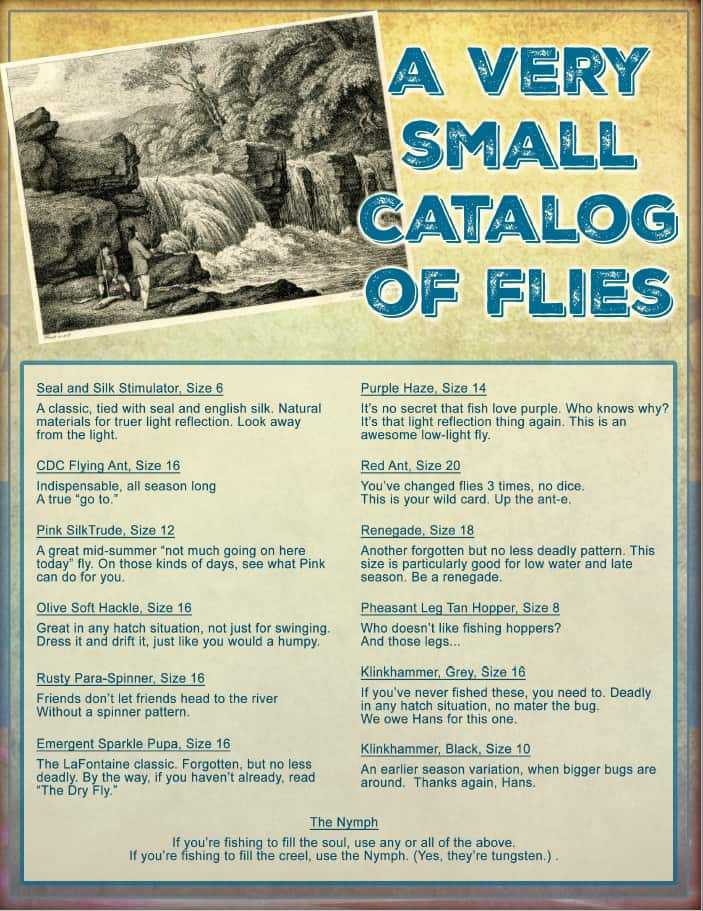 We're carrying Stroft tippet & leaders – world's strongest, or so they say.
(P.S. Need some Stroft? We'll ship it. 1-800-561-3136)
And Gink. Just Gink.
​
(Because you don't ask your buddy if you can borrow some fly floatant, you just say, "Got any Gink?")
And of course! You need a great cup of freshly roasted coffee for the road! Load up with Gravel Bar Coffee and get going!
​